Cherubini's comic Koukourgi takes the operatic stage
(February 2011)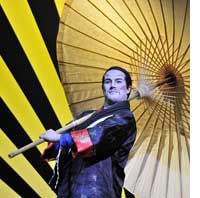 Thanks to the new Cherubini Edition, the composer's unknown comic opera Koukourgi was staged for the first time last September in celebration of his 250th anniversary.
The premiere production of Luigi Cherubini 's opera Koukourgi at the Klagenfurt Stadttheater revealed a work that combines a tale from ancient China with the sensibility of the French Revolutionary times of its composition. The three act opera sees a young Chinese man battling for the hand of his sweetheart against the Tartar mandarin Koukourgi, the not unlikeable anti-hero described as a large pumpkin.

The turmoil in Paris led to Cherubini's librettist Honoré-Nicolas-Marie Duveyrier being imprisoned in the Bastille and fleeing to Denmark. The opera was left with the finale incomplete and has remained unperformed for over two centuries. Koukourgi's finale was completed by Heiko Cullman and the new performing edition has allowed the opera to reclaim its rightful place on the stage.

"Now the musical world knows that with Koukourgi Cherubini composed a work anticipating Offenbachiana. It is the comic situations here which give occasion for clever, pointed, amusing music... running along with lively tempi, snappy numbers, rousing marching rhythms, with tone painting effects (the storm music), experimental ensembles and a novel simultaneous triple dream sequence..."
Salzburger Nachrichten

"For the dawning era of the War of Nations, Cherubini's comic marches, in which you can already hear some of Rossini's stretti, offer extremely far-sighted commentaries. This war opera does not culminate in cheerful ensembles and love duets, but in a monumental sleep and dream scene accompanied by snarling and farting in the woodwind ... Without Cherubini a whole generation of composers from Rossini to Auber would have turned out differently. This Italian-French composer simply deserves to be heard more often."
Frankfurter Allgemeine Zeitung

Other Cherubini operas published in editions by Heiko Cullman include Medée, restored to its original form with French dialogue and performed to acclaim in Vienna and Brussels in 2008. Also available in Simrock's Cherubini Edition are the composer's early Italian comedy Lo sposo di tre e marito di nessuna (Betrothed to Three and Husband to None), and Les Deux Journées (The Water Carrier), the rescue opera that was so influential on Beethoven's Fidelio.

> Further information on Work: Koukourgi
Photo: Stadttheater Klagenfurt / Helge Bauer
> News Search
Mailing List
Sign up for news updates and offers via email
SIGN UP
ONLINE SCORES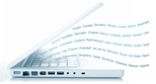 Explore our library of over 1000 online scores
VIEW SCORES