Richard Strauss: 150th anniversary events worldwide
(November 2013)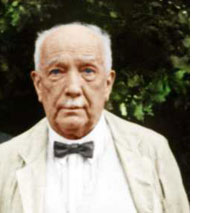 2014 is the 150th anniversary of the birth of Richard Strauss, bringing a rich array of celebratory performances.
The 150th anniversary of Richard Strauss is celebrated on 11 June 2014, prompting celebrations around the musical world. The leading German composer of his age, Strauss made his name with a series of experimental tone poems that are now mainstays of the orchestral repertoire, while the operas that followed such as Salome, Elektra and Der Rosenkavalier remain operatic staples to this day. Beyond this, opera companies make regular forays into his wider corpus of stageworks including Ariadne auf Naxos, Die Frau ohne Schatten, Arabella and Capriccio, and the composer's lyric gifts continue to attract leading singers, whether to intimate Lieder or to riding the sumptious orchestral waves of his autumnal Four Last Songs.

The first half of 2014 brings over 350 Strauss opera performances in more than 80 productions around the world, with many more promised in the summer festival period and the opening of the 2014/15 season. Leading the celebrations are the German artistic centres with special connections to Strauss, and his native country honours the composer with a commemorative 10 Euro coin minted in a special silver edition.

Germany honours its musical son

Celebrations are headed by Dresden which played host to premieres of no fewer than nine Strauss operas in the composer's lifetime. In 2014 the Semper Oper stages new productions of Elektra conducted by Christian Thielemann (opening 19 Jan) and an open-air semi-staging of Feuersnot at the Residenzschloss (7 Jun). Revivals include Ariadne auf Naxos (9 Mar) and Peter Mussbach's staging of Salome (21 Mar), and there are three concert performances of Strauss's first opera Guntram (23 Feb). The Staatskapelle presents Arabella at the Salzburg Easter Festival with Renée Fleming and Thomas Hampson (12 Apr) and a gala concert on the 150th birthday itself with excerpts from ten of his operas conducted by Christian Thielemann including music from Intermezzo, Die Ägyptische Helena and culminating in the closing transformation scene from Daphne (11 Jun).

The town of Garmisch, where Strauss built his villa in 1908 and made his home until his death in 1949, presents a special Strauss festival between 11 and 19 June, programmed by artistic director Brigitte Fassbaender. Titled "Happy Birthday Mr Strauss", the festival's first evening presents a concert performance of Die Liebe der Danae with Frankfurt Opera conducted by Sebastian Weigle. Nearby, the Bavarian State Opera in Munich presents a Strauss jubilee concert on 9 June under the baton of Kirill Petrenko and the following Munich Opera Festival includes four Strauss operas: Die Frau ohne Schatten, Ariadne auf Naxos, Der Rosenkavalier and Salome (27 Jun-31 Jul).

Other highlights in the German-speaking territories include a new production of Der Rosenkavalier by Harry Kupfer at the Salzburg Summer Festival (opening 1 Aug), a new staging of Die Frau ohne Schatten by Leipzig Opera (14 Jun) surrounded by a concert series by the Leipzig Gewandahaus Orchestra (Apr-Jul), a 150th concert in Weimar celebrating his close associations with the city in his younger years (7 Jun), and an all-Strauss programme by the Berlin Philharmonic under the baton of Lorin Maazel (4-7 Jun).

UK leads with Strauss's Lieder

In the UK the welcome focus is on Strauss's orchestral songs, with a series of 14 events at Bridgewater Hall in Manchester, with performing honours shared between the Hallé Orchestra, the BBC Philharmonic and the Manchester Camerata (9 Jan - 8 Mar). There is much to explore beyond the Four Last Songs and orchestrations of recital favourites, including settings of poetry by Brentano, Dehmel and Hölderlin. The Strauss's Voice series offers the rare opportunity to experience Strauss's complete songs with orchestra during 2014, with singers including Soile Isokoski and Anne Schwanewilms, and conductors including Sir Mark Elder, Juanjo Mena and Markus Stenz.

In London The Royal Opera presents Claus Guth's striking production of Die Frau ohne Schatten conducted by Semyon Bychkov (14 Mar) and a revival of Christof Loy's Ariadne auf Naxos, while the Philharmonia Orchestra spreads Strauss throughout its Southbank Centre season and tours to the Salzburg Summer Festival with Christoph von Dohnányi and Esa-Pekka Salonen (7/9 Aug). The Glyndebourne Festival presents 13 performances of a new production of Der Rosenkavalier by Richard Jones (17 May). In Birmingham Andris Nelsons conducts a concert performance of Der Rosenkavalier starring Soile Isokoski and Franz Hawlata (24 May).

The BBC promises a weekend of events on Radio 3 in June to celebrate the birthday itself, and a complete survey of all Strauss's operas with performances broadcast throughout the 150th anniversary year on Opera on 3, starting in January with Capriccio and Elektra.

European highlights: repertoire to rarities

Other European highlights include the late Patrice Chereau's recent production of Elektra reaching La Scala in Milan conducted by Salonen, a cycle of six Strauss operas at the Hungarian State Opera in Budapest leading up to the 150th birthday (25 May - 11 Jun) and a new production of Arabella by Christof Loy at Netherlands Opera in Amsterdam (11 Apr).

Seekers of rare Strauss operas can make pilgrimages to stagings of Feuersnot in Palermo (18 Jan), Die schweigsame Frau in Chemnitz (12 Apr), Daphne in Toulouse (15 Jun), with concert performances of Feuersnot at the Volksoper in Vienna (14 Jun) and Die Liebe der Danae in Frankfurt (15 Jun) with Anne Schwanewilms in the title role.

Strauss around the globe

Australia and the Far East includes Elektra in a new staging in Perth (8 Feb) and concert performances at Sydney Opera House with Christine Goerke in the title role conducted by David Robertson (22 Feb). Arabella is staged in Tokyo (22 May) and there are Strauss concert series from the Thailand Philharmonic and Seoul Philharmonic.

In the New World, the Metropolitan Opera in New York follows its autumn stagings of Die Frau ohne Schatten and Der Rosenkavalier with Arabella in the classic Otto Schenk production (3 Apr). Philadelphia Opera and the Philadelphia Orchestra collaborate on a staging of Salome conducted by Yannick Nézet-Séguin with Camilla Nylund in the title role (8 May). The Glimmerglass Festival presents a new production of Ariadne auf Naxos by Francesca Zambello (19 Jul). Starry concert performances of Salome are given by the Boston Symphony under the baton of Andris Nelsons (6 Mar) and by the Chicago Symphony at the Ravinia Festival, while Der Rosenkavalier appears in Washington with Renée Fleming and Sarah Connolly conducted by Christoph Eschenbach (8 Mar). The Pittsburgh Orchestra presents a 150th birthday celebration including a rare outing for the early Burleske for piano and orchestra (13 Jun) and the Tanglewood Festival includes a celebration of Strauss song with Thomas Hampson (16 Jul). In South America the Teatro Colon in Buenos Aires presents a new production of Elektra (28 Oct).

More Strauss to follow

Details of the autumn contributions to the Strauss 150th anniversary year will be published as opera houses and orchestras announce their 2014/15 seasons.
Photo: Booseyprints
> News Search
Mailing List
Sign up for news updates and offers via email
SIGN UP
ONLINE SCORES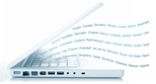 Explore our library of over 1000 online scores
VIEW SCORES