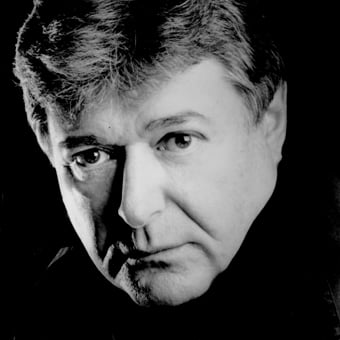 Marvin David Levy
1932 - 2015
<DIR=LTR align="justify">The American composer David Marvin Levy studied with Philip James and Otto Luening at New York and Columbia Universities respectively * He has been closely involved with opera and theatre music, and has made particular contributions to American Jewish music * Leonard Bernstein once said to Marvin David Levy, "I find a new young Britten lurking in you, and I think that before you are through you'll make opera history." * Levy won considerable success with his Metropolitan Opera commission Mourning Becomes Electra in 1967, followed by the children's opera The Zachary Star, with versions either for Hanukka or Christmas * Vocal music ranges from settings of Edna St Vincent Millay, to Canto de los Marranos, reflecting the continuing persecution of the conversos of 15th century Spain, and Shir Shel Moshe (Song of Moses) of the Sabbath eve, to Masada, a biblical oratorio recalling the heroism and defiance of Jewish resistance to Roman domination.





Works by Marvin David Levy include:
Sotoba Komachi (1957) Opera
Escorial (1958) Opera
Mourning Becomes Electra (1967, revised 1998-2002) Opera
Masada (1972-73) for tenor, speaker, chorus and orchestra
The Zachary Star (2001) Opera for children

Looking Ahead:
Mourning Becomes Electra, an opera based on the play cycle by Eugene O'Neill, receives three performances during a one-week run with Florida Grand Opera in November.