Dean, Brett
:
Dramatis personae
(2013) 28'
for trumpet and orchestra
Scoring
4(I=picc,II=afl,III=afl,IV=picc).2(II=corA).3(III=bcl).2.dbn–4.4.2.btrbn.1–timp–perc(4)–harp–pft(=cel)–strings(min.14.12.10.8.6) (vln I desk 5=Rattle and Whip).
Abbreviations
(PDF).
Territory
This work is available from Boosey & Hawkes der ganzen Welt.
World Premiere
8/31/2013
Wolkenturm, Grafenegg
Håkan Hardenberger, trumpet / Tonkünstler-Orchester Niederösterreich / John Storgårds
Composer's Notes
Der Kompositionsauftrag des Festivals Grafenegg für das
Trompetenkonzert
Dramatis personae
gab
Brett Dean Gelegenheit, auf mehreren Ebenen seine künstlerische Fantasie auszuleben. "Die Trompete hat etwas zu sagen, sie ist eine Verkünderin", so Brett Dean. " In dem Instrument stecken gleichzeitig viele Charaktere", führt er weiter aus. "Darum lasse ich die Trompete, die ich als Protagonisten einer Handlung höre und sehe, verschiedene Stadien durchlaufen." Das Konzert
Dramatis personae
beschreibt den Weg eines heroischen Charakters, eines "Superhelden". Durchaus der schillernden Welt aus Actionfilmen und Comics entnommen, aber verwurzelt in den echten Gefühlen des klassischen Heldentums, schuf Brett Dean drei Tableaus, in denen die Trompete - der Held also - ihren Weg auf dieser Welt beschreitet. Eine besondere Motivation für Brett Dean war auch die Aussicht auf die Zusammenarbeit mit Håkan Hardenberger, dessen Virtuosität und Engagement für die Neue Musik der Komponist außerordentlich schätzt.
Im ersten Satz "Fall of a Superhero" begegnen wir der Trompete als der Verkörperung des Guten, während das Orchester die Rolle des ewigen Gegenspielers einnimmt. Das Individuum, das sich letztlich erfolglos gegen eine Masse (das Orchester) stemmt, bildet das Programm des Eröffnungssatzes.
Der Mittelsatz "Soliloquy" ist nach einer besonderen Form des Monologs benannt, in der ein Schauspieler die Bühne für sich alleine hat. In einer Phase des Innehaltens entwickelt sich das unausgesprochene Programm der Reflexion über das eigene Ich.
Im Finalsatz des Konzerts "The Accidental Revolutionary" fokussiert Brett Dean auf den zufälligen, vielleicht sogar ungewollt komischen Aspekt des Heldentums. Als gedanklicher Hintergrund diente eine Szene aus dem Film
Modern Times
von und mit Charlie Chaplin, in der der Protagonist unbeabsichtigt zum Anführer streikender Arbeiter wird. Das Spiel zwischen Impuls und Antwort wollte Brett Dean musikalisch umsetzen.
Dramatis personae
endet mit einem schauspielerischen Auftritt der Trompete, die sinnbildlich ihren Platz verlässt u
nd sich zu ihresgleichen gesellt. Die Mobilisierung ist vollkommen, der Aufbruch in neue Zeiten beginnt.
© 2013 Grafenegg Kulturbetriebsges.m.b.H. - Brett Dean / Alexander Moore
Veröffentlichungen aller Art nur mit ausdrücklicher schriftlicher Genehmigung.
Press Quotes
English
"Das Verhältnis von Solist und Orchester sieht Dean ähnlich zu jenem von Held und Welt; das Gegen- und Miteinander von Führungsfigur und Masse prägt das klassisch dreiteilige Werk. Nach einem rhythmisch pointierten ersten Satz und einem monologartigen zweiten zieht Dean im Finalteil, The Accidental Revolutionary, alle Register und überblendet, an Gustav Mahler erinnernd, Stilzitate und Eigenes zu einem collageartigen Clash der Klänge und Zeiten."
(Stefan Ender, Der Standard, 02.09.2013)
Mailing List
Sign up for news updates and offers via email
SIGN UP
ONLINE SCORES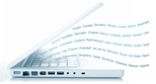 Explore our library of over 1000 online scores
VIEW SCORES