Dean, Brett
:
The Last Days of Socrates
(2012) 54'
for bass-baritone, SATB chorus and orchestra
Music Text
Deutsch
Graeme William Ellis (E)
Scoring
3(I,III=picc,II=afl).3(III=corA).4(III=bcl,IV=dbcl).3(III=dbn)–6.3.3.1–timp.perc(5)–harp–pft(=cel)–accordion-elec.gtr–6 solo vln–strings.
Abbreviations
(PDF).
Territory
This work is available from Boosey & Hawkes for the world.
World Premiere
4/25/2013
Philharmonie, Berlin
John Tomlinson, baritone / Berliner Philharmoniker / Rundfunkchor Berlin / Sir Simon Rattle
Press Quotes
Deutsch
"Dean succeeds in achieving something which cannot be valued too highly: integrity. We sense a deep contemplation of the ultimate questions about the meaning of life and death... From the chorus we realise that the crowd is not merely guileless and blind, but is also deeply moved by the greatness of the philosopher, and yet at the same time afraid. A great success."
Clemens Goldberg, RBB Kulturradio, 26 Apr 2013

"Dean, a former violist with the Berliner Philharmoniker, is a composer with an uncompromising vision and a unique voice, and his music always has a clear message, a truly intense energy, and a solid emotional core. The Last Days of Socrates is in many ways typical of his works, drawing on a whole range of musical and extra-musical imagery to create a dramatic concert work, a true oratorio in a Handelian sense.
The work is full of contrasts, from the almost inaudible opening to the seat-shaking start of the second part, and both the Berliner Philharmoniker and the Berlin Radio Choir really bring these to the fore. Dean's focus on texture and timbre plays to the orchestra's flexibility both as an ensemble and as soloists. His total mastery of the instrumentation is clear from the many new and novel sounds which are often untraceable to any specific instrument, produced by unusual combinations and modern playing techniques. So often such things are gimmicky or incongruous, but Dean gives them meaning and works them into the integral structure of the work.
The choir are a joy to listen to, not only because of their excellent English, but because of the variety in their sound, and the depth of the emotions which they bring to the music. However, most impressive of all was Sir John Tomlinson, who not only sang, but acted the part of Socrates. His rich, deep bass voice couldn't be more suited to the role, and his gentle and wise stage manner complements it perfectly. Dean said in the pre-concert talk that Tomlinson sung the music as though he'd been singing it all his life and truer words have never been uttered."
Matthew Lynch, Bachtrack, 29 Apr 2013
News stories for this title :
Mailing List
Sign up for news updates and offers via email
SIGN UP
ONLINE SCORES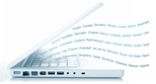 Explore our library of over 1000 online scores
VIEW SCORES