Dean, Brett
:
The Last Days of Socrates
(2012) 54'
for bass-baritone, SATB chorus and orchestra
Music Text
English
Graeme William Ellis (engl.)
Scoring
3(I,III=picc,II=afl).3(III=corA).4(III=bcl,IV=dbcl).3(III=dbn)–6.3.3.1–timp.perc(5)–harp–pft(=cel)–accordion-elec.gtr–6 solo vln–strings.
Abbreviations
(PDF).
Territory
This work is available from Boosey & Hawkes der ganzen Welt.
World Premiere
4/25/2013
Philharmonie, Berlin
John Tomlinson, baritone / Berliner Philharmoniker / Rundfunkchor Berlin / Sir Simon Rattle
Press Quotes
English
"Es gelingt Brett Dean, der als Bratscher bei den Philharmonikern seine Lust am Komponieren entdeckte und inzwischen weltweite Erfolge feiert, den großen Klangapparat abwechslungsreich im Sinne des Librettos zu organisieren. Das flexible Zeitgefühl seiner oft auf Motivschleifen aufbauenden Musik zieht die Hörer suggestiv in die Weiten des Schwanengesangs des Sokrates' hinein."
(Martin Wilkening, Berliner Zeitung, 27.04.2013)
"Dean gelingt etwas, was man nicht hoch genug schätzen kann: Authentizität. Man spürt die tiefe Auseinandersetzung mit den letzten Fragen nach Sinn des Lebens und Sterbens. Dazu kam ein wesentlicher Glücksfall: Der Rundfunkchor als Chor der Athener und John Tomlinson als Sokrates. Wie selten hört man einen Sänger so in seiner Rolle leben! Dem Chor nimmt man ab, dass die Masse nicht etwa nur tumb und verblendet ist, sondern auch tief berührt von der Größe des Philosophen, die zugleich Angst macht. Ein großer Wurf."
(Clemens Goldberg, RBB Kulturradio, 26.04.2013)


"Dean ist ein Komponist, der eine kompromisslose Vision und eine einzigartige Stimme besitzt. Seine Musik hat immer eine klare Botschaft, eine wahrhaft eindringliche Energie und einen festen emotionalen Kern.
The Last Days of Socrates
is in vielerlei Hinsicht typisch für Deans Werk; es bedient sich eines ganzen Spektrums musikalischer und außermusikalischer Symbolik, aus der ein dramatisches konzertantes Werk entsteht, ein echtes Oratorium im Händel'schen Sinne.
Das Werk ist voller Kontraste, von der beinahe unhörbaren Eröffnung bis zum saalerschütternden Beginn des zweiten Teils ... Deans Konzentration auf Klangbild und Klangfarbe kommen der Flexibilität des Orchesters [der Uraufführung] sowohl als Ensemble wie auch solistisch entgegen. Seine meisterhafte Beherrschung der Instrumentation wird an den vielen neuen und neuartigen Klängen deutlich, die sich häufig nicht mit einem bestimmten Instrument in Verbindung bringen lassen, da sie von ungewöhnlichen Kombinationen und modernen Spieltechniken erzeugt werden. Oftmals sonst sind solche Dinge bloße Spielerei oder passen nicht zur Musik, doch Dean verleiht ihnen Bedeutung und baut sie in das ganze Werkgefüge ein."
(Matthew Lynch, Bachtrack, 29.04.2013)
Mailing List
Sign up for news updates and offers via email
SIGN UP
ONLINE SCORES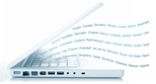 Explore our library of over 1000 online scores
VIEW SCORES