Dean, Brett
:
Tracks and Traces
(2002) 9'
Four songs for children's choir, based on texts by indigenous Australians
Music Text
Deutsch
Ernie Dingo, Debby Barben, Grandfather Koori, Michael Leunig (E)
Scoring
three- and four-part treble choir.
Abbreviations
(PDF).
Territory
This work is available from Boosey & Hawkes for the world.
World Premiere
1/25/2003
Angel Place Recital Hall, Sydney, NSW
Gondwana Voices / Lyn Williams
Composer's Notes
Deutsch
My involvement with the Australian children's choir, Gondwana Voices, began in 2001 when my two daughters became members of this marvelous and invaluable musical institution. This piece was written in recognition of the vital role Gondwana Voices and their artistic director, Lyn Williams, have played in enriching the lives of young musicians from all parts of Australia and the Torres Straight Islands since the choir's foundation in 1997.
While a great deal of contemporary repertoire for children's choir invariably deals with "child-friendly" themes and emotions, it was readily apparent to me through discussions and rehearsals with these children (aged between 10 and 16) that they responded with a maturity beyond their years when confronted with serious topics and the demands of less conventional musical language.
In this instance, I chose a selection of Australian indigenous poems that make no attempt to hide the sense of anguish, trauma and disenfranchisement that befell their people as a result of white settlement well over 200 years ago. In particular, the long-term effects of the policies of removal of indigenous children from their families ("The Stolen Generations") and the continuing sorry record of indigenous deaths in police custody inform the mood of these direct and poignant texts.
In addition to the confronting nature of the subject matter, the four settings of this suite provide the children's choir with significant harmonic, rhythmic and textural challenges, culminating in the layered chords of "To Look Yet Not Find", the tight, contrapuntal drive (punctuated by un-tuned percussion) of the 3rd movement ("Never Blood So Red"), and textures of whispered mystery in the closing "Four White Walls".
© 2011 Brett Dean
Recommended Recording
Gondwana Voices / Lyn Williams cond.
ABC Classics 476 909-3 (only "To look yet not find")
Mailing List
Sign up for news updates and offers via email
SIGN UP
ONLINE SCORES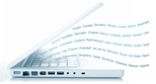 Explore our library of over 1000 online scores
VIEW SCORES