Dean, Brett
:
Tracks and Traces
(2002) 9'
Four songs for children's choir, based on texts by indigenous Australians
Music Text
English
Ernie Dingo, Debby Barben, Grandfather Koori, Michael Leunig (engl.)
Scoring
three- and four-part treble choir.
Abbreviations
(PDF).
Territory
This work is available from Boosey & Hawkes der ganzen Welt.
World Premiere
1/25/2003
Angel Place Recital Hall, Sydney, NSW
Gondwana Voices / Lyn Williams
Composer's Notes
English
Mit dem australischen Kinderchor Gondwana Voices habe ich seit 2001 zu tun, als meine beiden Töchter Mitglieder dieser wundervollen und unschätzbaren musikalischen Institution wurden. Das Stück entstand als Würdigung der ungeheuer wichtigen Rolle, die Gondwana Voices und ihr künstlerischer Direktor Lyn Williams seit der Gründung des Chors im Jahr 1997 für die Bereicherung des Lebens junger Musiker aus allen Teilen Australiens und der Torres-Strait-Inseln gespielt haben.
Während es in einem Großteil der zeitgenössischen Literatur für Kinderchor ausnahmslos um "kinderfreundliche" Themen und Gefühle geht, wurde mir durch Gespräche und Proben mit diesen Kindern (die zwischen 10 und 16 Jahre alt sind) bald klar, dass sie mit einer über ihr Alter hinausgehenden Reife reagierten, wenn man sie mit ernsten Themen und den Anforderungen eines weniger konventionellen musikalischen Stils konfrontierte.
Für das vorliegende Stück wählte ich einige Gedichte australischer Ureinwohner aus, die gar nicht erst versuchen, das Gefühl von Schmerz, Trauma und Entrechtung zu verbergen, das ihr Volk nach der Ankunft der weißen Siedler vor mehr als 200 Jahren ergriff. Es sind insbesondere die langfristigen Auswirkungen der Politik, den eingeborenen Familien ihre Kinder wegzunehmen (die "Stolen Generations"), und die fortdauende, traurige Geschichte von Ureinwohnern, die in polizeilichem Gewahrsam starben, die die Stimmung dieser direkten und ergreifenden Texte prägen.
Zusätzlich zu der Konfrontation, die in der Natur des Themas angelegt ist, stellen die vier Vertonungssätze dieser Suite den Kinderchor vor bedeutende harmonische, rhythmische und satztechnische Herausforderungen, die in den geschichteten Akkorden zu "To Look Yet Not Find", der dichten kontrapunktischen (von ungestimmten Perkussionsinstrumenten strukturierten) Energie des 3. Satzes ("Never Blood So Red") und den Klangbildern geflüsterter Geheimnisse im abschließenden "Four White Walls" kulminieren.
© 2011 Brett Dean
Recommended Recording
Gondwana Voices / Lyn Williams cond.
ABC Classics 476 909-3 (only "To look yet not find")
Mailing List
Sign up for news updates and offers via email
SIGN UP
ONLINE SCORES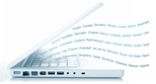 Explore our library of over 1000 online scores
VIEW SCORES