Oehring, Helmut
:
Prae-Senz (Ballet Blanc II) (with Iris ter Schiphorst)
(1997)
20'
for violin, cello and prepared piano/sampler
Territory
This work is available from Boosey & Hawkes for the world.
World Premiere
17/09/1997
Hebbeltheater, Berlin
Ictus Ensemble

Programme Note
Deutsch
It starts with repetition
Patricide without end
PRÉSENCE and its double.
A 'théatre de la cruauté'
The non-presentable.
Ballet blanc.
Press Quotes
Deutsch
"… an exceptional case in the so-called serious music – whether contemporary or not: a musical work written by two authors, self-taught Helmut Oehring (born in East Berlin in 1961) and his versatile companion, Iris ter Schiphorst (born in Hamburg in 1956).
Hardly known, she declares the conventional distinctions between pop, jazz and avant-garde invalid, just as the pressure to be up to date, which applies to suburbian rappers as well as to IRCAM subscribers.
The music was written by hypersensitive Helmut Oehring, who suffered a trauma in his childhood (he is the son of deaf parents who has never seemed to have recovered from the 'sonic shock' of learning spoken language at the age of four and a half) and Iris ter Schiphorst, a 'pasionaria' of multimedia performance (the former bassist and rock drummer has devoted herself to the exploration of instrumental sounds). Thus marked by an inherent sense of devastation, the music still has a precursor in B.A. Zimmermann…
PRAE-SENZ, the first piece in the programme of Brussels-based Inctus Ensemble, is a direct allusion to the German composer: the trio … entitled "Ballet blanc II" refers to Zimmermann's Présence (Ballet blanc…) … like its precursor, it uses collage and quotations. Yet, in a radically oppositional way, the composers have banned the apocalyptic rush from their score, along with the spiritual elements. The red light of varying brightness gives the performers the impression that they have escaped into a bunker. Explosions and gunfire, understood in this sense, … are abundant.
As in a rock concert, the scenery gives the music a strange air of ecstasy …" (Pierre Gervasoni, Le Monde, 18 October 1998)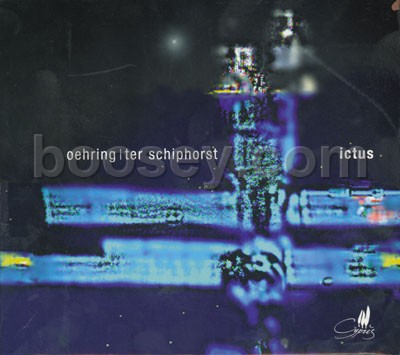 Email Newsletters
Sign up for news updates and offers via email
SIGN UP
ONLINE SCORES