Schultz, Wolfgang-Andreas
:
Sonate für Violine und Klavier
(Violin Sonata. Fantasia and Fugue with Gothic Landscape) (1989/90) 22'
Territory
This work is available from Boosey & Hawkes der ganzen Welt.
World Premiere
11/13/1994
Opera stabile, Hamburg
Mitglieder des Ensembles Konfrontationen Halle
Composer's Notes
Die Violinsonate entstand 1989/90 und besteht aus zwei Sätzen: Die einleitende Fantasie stimmt auf das eigentlich Kernstück ein, die Fuge, und ruft schon Bilder aus dem Mittelalter wach, etwa in der Verwendung einer leittonarmen, modalen Melodik und von parallelen Quinten, wie sie das frühmittelalterliche Organum kennt. In den zweiten Satz, eine großangelegte Fuge, sind drei Bilder eines imaginären Mittelalters eingefügt, gleichsam Fenster mit Blick auf eine gotische Landschaft. Wollte man den Bildern Titel geben, so hieße das erste "Marienklage" (die Klage der Maria um ihren toten Sohn), das zweite "Der Heilige und der Narr" (vielleicht verbirgt sich im Narren ja auch der Satan), und das dritte "Der Rosengarten", wobei der Melodie ein Liebeslied von Achim von Arnim zugrunde liegt:
Mir ist zu licht zum Schlafen,
Der Tag bricht in die Nacht,
Die Seele ruht im Hafen,
Ich bin so froh verwacht.
Die Themen der Mittelalter-Bilder werden mit dem Fugenthema verwoben, dabei taucht einmal auch die Erscheinung einer Kathedrale auf, und an anderer Stelle hört man den Tanz eines Spielmanns. So wird die Welt des Mittelalters vielfältig in der Fuge gespiegelt.
Recommended Recording
Isabella Petrosjan, violin / Peter-Jürgen Hofer, piano
ES-Dur CHA 3019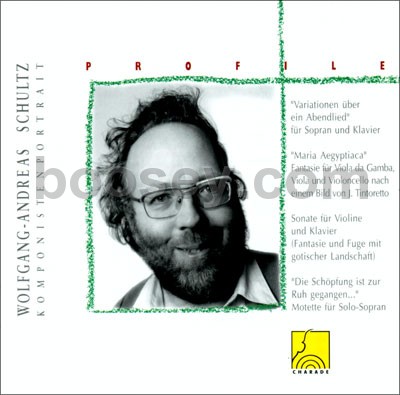 Mailing List
Sign up for news updates and offers via email
SIGN UP
ONLINE SCORES