2013/14 Highlights from Boosey & Hawkes London
(August 2013)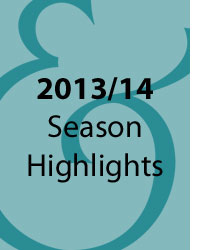 The 2013/14 season brings an impressive collection of new concertos and symphonic works by leading international composers, together with birthday celebrations for Britten, Panufnik, Andriessen and Birtwistle.




10 October, Rotterdam
Mark-Anthony Turnage: Piano Concerto

Marc-André Hamelin is soloist in Turnage's new Piano Concerto, with the Rotterdam Philharmonic Orchestra conducted by Yannick Nézet-Séguin. The work was written in memory of Hans Werner Henze, Turnage's compositional mentor who helped launch his career, and at its centre includes a Last Lullaby for Hans.
> Concert info

3 November, Amsterdam
Louis Andriessen: Mysteriën

Louis Andriessen's new 30-minute score for the Concertgebouw was inspired by Thomas a Kempis's devotional classic On the Imitation of Christ, with each of the six sections drawing on a different mystical chapter from the book. The work is a rare example of Andriessen writing for a standard orchestral scoring with a full string section. The Amsterdam concert celebrates the 125th birthday of the concert hall with the Royal Concertgebouw Orchestra conducted by Mariss Jansons.
> Concert info

8 November, Glasgow
Peter Maxwell Davies: Ebb of Winter

Oliver Knussen conducts Peter Maxwell Davies's new Concert overture: Ebb of Winter, as an upbeat to his 80th birthday year in 2014. The work was commissioned by the Scottish Chamber Orchestra to celebrate its 40th birthday, recalling their collaboration on the sequence of Strathclyde Concertos, and the new work receives performances in Glasgow and Edinburgh.
> Concert info

9 November, Bonn
Mark-Anthony Turnage: Erskine

Jazz drummer Peter Erskine has worked with Mark-Anthony Turnage on numerous projects including Blood on the Floor and Fractured Lines, and their latest collaboration is a concertante work for drumset and orchestra. The work was commissioned for a jazz-themed programme by the Orchestra of the Beethovenhalle in Bonn and by the Los Angeles Philharmonic.
> Concert info

15 November, Hamburg
York Höller: Cello Concerto

Adrian Brendel is soloist in York Höller's new Cello Concerto which grew from his earlier Mouvements for cello and piano. The Höller portrait programme by the NDR Symphony Orchestra also includes his Grawemeyer Award-winning Sphären for orchestra and music by his teacher Bernd Alois Zimmermann. Hamburg also plays host to a new staging of Höller's opera The Master and Margarita opening in September.
> Concert info

22 November
Britten 100th birthday

Worldwide celebrations for the Benjamin Britten centenary reach the actual birthday of 22 November, appropriately St Cecilia's Day. 100,000 schoolchildren around the UK sing Friday Afternoons and BBC Radio 3 turns all-Britten and relocates to Aldeburgh for the weekend. Venues hosting events over the weekend include the Barbican, Carnegie Hall, Lincoln Center, Leipzig Gewandhaus and Vienna State Opera. Britten appears on the new 50p coin.
> Britten 100

15 January, London
James MacMillan: Viola Concerto

MacMillan's recent concertos, for piano (no.3), violin and oboe, have tapped a rich vein of dramatic expressivity, and the latest addition is the new Viola Concerto written for young virtuoso Lawrence Power. Vladimir Jurowski conducts the world premiere with the London Philharmonic Orchestra, with further performances planned by co-commisioners the Bergen Philharmonic, Lucerne Symphony and Adelaide Symphony orchestras.
> Concert info

23 January, Amsterdam
Detlev Glanert: Frenesia

As part of his residency with the Royal Concertgebouw Orchestra, Detlev Glanert's new orchestral work Frenesia is premiered under the baton of Xian Zhang. The German premiere follows in Cologne in June with further performances planned by the Sydney Symphony and St Louis Symphony Orchestras. Also in Amsterdam, Glanert's opera Caligula receives its Dutch premiere in the Zaterdag Matinee concert series on 14 December.
> Concert info

5 / 27 February, London / Liverpool
Panufnik centenary

The UK's contribution to the Panufnik centenary in 2014 begins in February with the London Symphony Orchestra performing his pioneering Lullaby and his most popular orchestral work Sinfonia Sacra (5 February). A few weeks later Vadim Repin joins the Royal Liverpool Philharmonic for a performance of Panufnik's songful Violin Concerto (27 February). Further Panufnik from the LSO follows in autumn 2014 in London and Poland.
> Concert info (LSO)
> Concert info (RLPO)

15 March, Amsterdam
James MacMillan: St Luke Passion

MacMillan's new hour-long setting of the St Luke Passion is more compact in scale than his St John Passion, scored for chamber orchestra with SATB and children's choirs. Markus Stenz conducts the Netherlands Radio Philharmonic Orchestra and the work is co-commissioned by the Zaterdag Matinee series with assistance from the Concertgebouw, Duke University, the City of Birmingham Symphony Orchestra, Soli Deo Gloria and the Britten Sinfonia.
> Concert info

12 April, London
Henryk Mikolaj Górecki: Symphony No.4

The posthumous premiere of Górecki's last symphony is given by the London Philharmonic Orchestra at the Southbank Cenre conducted by Andrey Boreyko. The work is a homage to his fellow-Polish composer Aleksander Tansman (1897-1986) and contrasts expressive intimacy with extrovert dance impulses. Further performances are planned by the Los Angeles Philharmonic and in the Zaterdag Matinee series in Amsterdam.
> Concert info

30 April, London
Michel van der Aa: Clarinet Concerto

The world premiere of Michel van der Aa's new Clarinet Concerto by the London Sinfonietta features Mark van der Wiel as soloist. The performance at the Southbank Centre, conducted by Baldur Bronniman, is part of an all-van der Aa programme, also including the UK premiere of the complete Here Trilogy with Claron McFadden as vocal soloist. The Clarinet Concerto's German premiere is given by musikFabrik at WDR in Cologne on 7 June.
> Concert info

8 May, Gothenburg
Unsuk Chin: Clarinet Concerto

Kari Krikku is virtuoso soloist in Unsuk Chin's new Clarinet Concerto, receiving its world premiere from the Gothenburg Symphony conducted by Kent Nagano, a long-standing champion of the composer's music. Further performances are planned by co-commissioners the Philharmonia Orchestra, WDR, Barcelona Symphony Orchestra and the New York Philharmonic.
> Concert info

16-30 May, London
Harrison Birtwistle at 80

The Barbican in London hosts a major celebration of Harrison Birtwistle in his 80th birthday year, including concert performances of his operas Gawain and Yan Tan Tethera, together with orchestral and instrumental works including Earth Dances, Silbury Air and String Quartet: The Tree of Strings. Performers include the London Symphony Orchestra, BBC Symphony Orchestra, Britten Sinfonia and Birmingham Contemporary Music Group.
> Concert info

22 May, Lausanne
Elena Kats-Chernin: Concerto for saxophone quartet

The Rascher Saxophone Quartet gives the world premiere of Elena Kats-Chernin's new concerto for saxophone quartet and chamber orchestra, featuring the Sinfonietta de Lausanne conducted by Alexander Mayer. Many of Kats-Chernin's dance and theatre works have been performed in Switzerland, most recently her youth opera The Rage of Life in Bern in May. Further performances of the new concerto follow with the Swedish Chamber Orchestra and Västerås Sinfonietta.
> Concert info

24 May, Amsterdam
Louis Andriessen: Tapdance

The new concerto by Louis Andriessen for percussionist Colin Currie celebrates the tapdance era, promising a nimble-footed as well as musically exciting performance. Reinbert de Leeuw conducts the premiere with the Asko/Schönberg Ensemble in Amsterdam's Zaterdag Matinee series. Further performances are scheduled at the Southbank Centre in London and at the Tromp International Percussion Competition in Eindhoven in autumn 2014. Other highlights in Andriessen's 75th birthday year include a festival in Washington DC and performances of De Materie in Los Angeles and at the Ruhr Triennale.
> Concert info

5 June, New York
Christopher Rouse: Symphony No.4

As the culmination of Christopher Rouse's residency with the New York Philharmonic, the orchestra presents the world premiere of his Symphony No.4 at Lincoln Center, conducted by Alan Gilbert. Other Rouse performances leading up to the premiere include the Oboe Concerto (14 November), Rapture (2 January) and his large-scale Requiem (5 May).
> Concert info

For a full list of performances in the 2013/14 season please visit the Performances area of our website.
> News Search
Mailing List
Sign up for news updates and offers via email
SIGN UP
ONLINE SCORES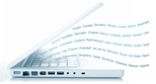 Explore our library of over 1000 online scores
VIEW SCORES