A Festival Honoring Louis Andriessen at 75
(December 2013)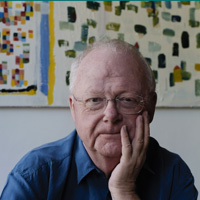 Great Noise Ensemble, Bang on a Can All-Stars, and others observe the Dutch master's birthday in a week-long celebration
From April 6–13, 2014, the Washington, DC area will come alive with the music of Louis Andriessen. In honor of the composer's 75th birthday, the Atlas Performing Arts Center, Great Noise Ensemble, National Gallery of Art, Strathmore, and Shenandoah Conservatory will join together for Andriessen 75, a week-long celebration of Andriessen's oeuvre with the composer in attendance.

Andriessen 75 will include the US premieres of The Family Revisited, Monument for Graettinger, and Image de Moreau, as well as several DC premieres including the Grawemeyer Award-winning opera, La Commedia, performed by Great Noise Ensemble, Third Practice, and the American Youth Chorus at the National Gallery of Art on April 6—the festival's kick-off concert.

In between the first concert and the closing concert—a program featuring Andriessen's complete string quartets performed by the Aeolus Quartet—there are a host of events that bring together friends and renowned Andriessen interpreters. Violinist Monica Germino will give the US East Coast premiere of Andriessen's recent violin concerto, La Girò (a work written for Germino herself). She will also give multiple performances of XENIA, in addition to other works by Julia Wolfe, Michael Gordon, Donnacha Dennehy, and others.

Artists and ensembles performing throughout the celebration include Great Noise Ensemble, Third Practice, American Youth Chorus, Cristina Zavalloni, Lindsay Kesselman, Andrew Sauvageau, Armando Bayolo, Monica Germino, Andrea Rebaudengo, Brad Linde Ensemble, Molly Orlando Palmiero, Francesca Hurst, Bang on a Can All-Stars, Edge Ensemble, and the Shenandoah Conservatory Wind Ensemble.

Click here for more news and anniversary events around the world.

Andriessen 75 Program

Sunday, April 6, 2014
National Gallery of Art, West Garden Court
Great Noise Ensemble
Third Practice
American Youth Chorus

Louis Andriessen: La Commedia

Monday, April 7, 2014
Atlas Performing Arts Center, Spranger Hall
Monica Germino, violin
Frank van der Weij, engineer

Louis Andriessen: XENIA
Julia Wolfe: with a blue dress on
Michael Gordon: INDUSTRY
Donnacha Dennehy: Overstrung

Tuesday, April 8, 2014
Mansion at Strathmore, Shapiro Music Room
Cristina Zavalloni, voice
Monica Germino, violin
Andrea Rebaudengo, piano

Louis Andriessen: Letter from Cathy
John Cage: Six Melodies
Louis Andriessen: Base
Igor Stravinsky: The Owl and the Pussy-cat
John Lennon/Paul McCartney—Louis Andriessen: Beatles Songs
Louis Andriessen: XENIA
Louis Andriessen: Fanfara Inclinata
Louis Andriessen: Le Voile du Bonheur
Louis Andriessen: Passeggiata in America e Ritorno

Wednesday, April 9, 2014
Atlas Performing Arts Center, Lang Theater
Brad Linde Ensemble
Great Noise Ensemble
Molly Orlando Palmiero, piano
Francesca Hurst, piano

Louis Andriessen: Image de Moreau
Louis Andriessen: On Jimmy Yancey
Louis Andriessen: Monument for Graettinger
Louis Andriessen: That Happens in Vietnam
Louis Andriessen: The Family Revisited

Friday, April 11, 2014
Atlas Performing Arts Center, Lang Theater
Bang on a Can All-Stars

Louis Andriessen: Life
Louis Andriessen: Workers Union
David Lang: Cheating, Lying, Stealing
Michael Gordon: I Buried Paul
Julia Wolfe: Believing
Steve Martland: Horses of Instruction

Saturday, April 12, 2014
Shenandoah Conservatory, Armstrong Concert Hall
Edge Ensemble
Shenandoah Conservatory Wind Ensemble
Monica Germino, violin
Damon Talley, conductor

Derek Bermel: Ides March
Alex Gardner: Perseids (World Premiere)
Ruby Fulton: Junk Pop
Louis Andriessen: Bells for Haarlem
Louis Andriessen: Hout
Louis Andriessen: La Girò

Sunday, April 13, 2014
Shenandoah Conservatory, Bright Box
Aeolus Quartet

Louis Andriessen: Raadsels Riddle
Louis Andriessen: Garden of Eros (Tuin van Eros)
Louis Andriessen: La Voce
Louis Andriessen: …miserere…
Louis Andriessen: Facing Death



To watch a 10-minute documentary on Louis Andriessen, click here.

Reviews of Andriessen's new Mysteriën can be found here.
Photo: Francesca Patella
> News Search
Mailing List
Sign up for news updates and offers via email
SIGN UP
ONLINE SCORES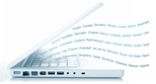 Explore our library of over 1000 online scores
VIEW SCORES