Anna Clyne: Shakespeare Settings Premiered by Roomful of Teeth
(October 2016)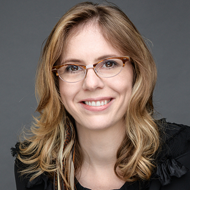 Anna Clyne composes her second musical setting of a Shakespeare sonnet for Roomful of Teeth as part of a larger sonnet project underway. The vocal ensemble premieres the piece at the Folger Shakespeare Library in Washington, DC, on a program celebrating Shakespeare.
Anna Clyne
has recently composed
Pocket Book LXV
, a new piece written for the Grammy-winning vocal ensemble Roomful of Teeth that sets Shakespeare's 65th Sonnet to music. The new work receives its world premiere on November 20 at the Folger Shakespeare Library on a program celebrating Shakespeare, including new works by members of Roomful of Teeth.
Pocket Book LXV
is the second of a collection of works that Clyne plans to develop into a larger suite of musical settings of Shakespeare's sonnets—the first piece being
Pocket Book VIII
, which Roomful of Teeth premiered last fall at National Sawdust as part of the SONiC Festival. Of that performance
The New York Times
wrote, "Best of all was the premiere of Anna Clyne's gorgeous 'Pocket Book VIII,' in which the text of Shakespeare's Eighth Sonnet, which begins 'Music to hear,' was whispered to magical effect over lush, drawn-out harmonies." Roomful of Teeth will perform both
Pocket Book LXV
and
Pocket Book VIII
together on the November 20 program.
Clyne writes, "I selected these particular sonnets for their contrasting imagery, and in the case of the opening Sonnet VIII, for its striking musical analogies to a harmonious life in unity with others." Below is the text of Shakespeare's 65th sonnet:
Sonnet LXV

Since brass, nor stone, nor earth, nor boundless sea
But sad mortality o'er-sways their power,
How with this rage shall beauty hold a plea,
Whose action is no stronger than a flower?
O, how shall summer's honey breath hold out
Against the wrackful siege of batt'ring days,
When rocks impregnable are not so stout,
Nor gates of steel so strong, but time decays?
O fearful meditation! where, alack,
Shall time's best jewel from time's chest lie hid?
Or what strong hand can hold his swift foot back?
Or who his spoil of beauty can forbid?
O, none, unless this miracle have might,
That in black ink my love may still shine bright.
Clyne has had an enormously prolific year, with nine compositions premiered in 2015 and 2016:
Postponeless Creature
,
The Seamstress
,
Just As They Are
,
Pocket Book VIII
,
This Midnight Hour
premiered in 2015; and
This Lunar Beauty
,
Abstractions
,
RIFT
, and
Pocket Book LXV
in 2016. (
Click here to read more about Clyne's recent premieres
.)
> Further information on Work: Pocket Book LXV
Photo: Javier Oddo
> News Search
Mailing List
Sign up for news updates and offers via email
SIGN UP
ONLINE SCORES