Anna Clyne's Masquerade to Finish Off the Proms
(August 2013)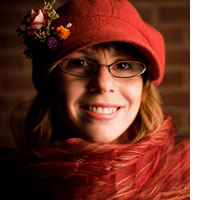 Anna Clyne's new work will premiere at the BBC "Last Night of the Proms"
The Last Night of the Proms is widely regarded as the "must see" event of the BBC Proms, the UK's largest-scale summer festival of orchestral music. Kicking off the Last Night (Prom 75) at London's Royal Albert Hall on Saturday, September 7 will be the world premiere of Anna Clyne's new work Masquerade (a five-minute concert opener that harkens back to the origins of the Proms), performed by the BBC Symphony Orchestra under the baton of Marin Alsop.

In her note, British-born and US-resident Clyne writes: "Masquerade draws inspiration from the original mid-18th century promenade concerts held in London's pleasure gardens. As is true today, these concerts were a place where people from all walks of life mingled to enjoy a wide array of music. Other forms of entertainment ranged from the sedate to the salacious with acrobatics, exotic street entertainers, dancers, fireworks, and masquerades. I am fascinated by the historic and sociological courtship between music and dance. Combined with costumes, masked guises, and elaborate settings, masquerades created an exciting, yet controlled, sense of occasion and celebration. It is this that I wish to evoke in Masquerade."

Masquerade was commissioned by BBC Radio 3 for the Last Night of the Proms 2013.

Other upcoming performances of Anna Clyne's works include the UK premieres of A Wonderful Day by the Bang on a Can All-Stars on August 23 at the Edinburgh International Festival and Within Her Arms by the Britten Sinfonia on October 9 at Cambridge (with a following performance in London on October 11 at the Guildhall School's brand new Milton Court Concert Hall – Barbican). BAM's 2013 Next Wave Festival will feature the world premiere of Clyne's As Sudden Shut on November 23, part of 21c Liederabend, op. 3 / Festival of Contemporary Art Song. On February 3, 2014, members of the Chicago Symphony Orchestra will premiere her new work Postponeless Creature for the CSO's MusicNOW series.

Anna Clyne continues her tenure through 2015 as Chicago Symphony Orchestra Mead Composer-in-Residence.
Photo: Todd Rosenberg
> News Search
Mailing List
Sign up for news updates and offers via email
SIGN UP
ONLINE SCORES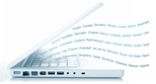 Explore our library of over 1000 online scores
VIEW SCORES