Arthur Benjamin's string concertos released on Dutton
(March 2012)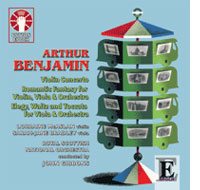 A recent Dutton recording of Arthur Benjamin's music includes the Violin Concerto, Romantic Fantasy for violin and viola soli, and the Elegy, Waltz and Toccata for viola and orchestra.
"There's a great deal more to this talented Sydney-born figure than the once ubiquitous Jamaican Rumba." So wrote Gramophone reviewing the new Dutton disc of three of Arthur Benjamin's string concertos, performed by violinist Lorraine McAslan, violist Sarah-Jane Bradley and the Royal Scottish National Orchestra conducted by John Gibbons (Dutton Epoch CDLX7279).

"Take the substantial Violin Concerto. Completed in 1931 and dedicated to William Walton, it's a sparkily inventive, urgently expressive and immaculately crafted work." The wartime Elegy, Waltz and Toccata (1943), to all intents and purposes a Viola Concerto, was written for and championed by William Primrose. The disc is completed with the Romantic Fantasy for violin, viola and orchestra, commissioned by Lionel Tertis and described by Gramophone as "a genuine find, with writing that is conspicuously imaginative, resourceful and idiomatic."

"These performances have fine dash and infectious commitment about them, while the sound is extremely vivid to match... Do lend an ear to this most enterprising issue."
Gramophone

"Let us hope that this superb recording is the start of something big for the music of Arthur Benjamin... I can hardly begin to imagine how such important and beautiful works have remained largely hidden from view for so long."
Music Web International

Arthur Benjamin's 1945 Symphony is available on a Lyrita disc, also including Overture to an Italian Comedy, the Cotillon dance suite and North American Square Dance Suite (Lyrita SRCD.314 ). The Symphony is performed by the London Philharmonic Orchestra conducted by Barry Wordsworth.

Benjamin was born in Australia in 1893 and travelled to London to study at the Royal College of Music in 1911 with Stanford. War interrupted his studies and he returned to Sydney where he became professor at the State Conservatoire. He returned in the 1920s to pursue a career in London as pianist and composer, conducting in Vancouver with an orchestra of the Canadian Broadcasting Corporation, and lecturing at Reed College in Portland, Oregon. After the Second World War he again lived in London, teaching at the Royal College of Music and composing works including his Dickens opera A Tale of Two Cities, commissioned in connection with the Festival of Britain in 1951. He died in London in 1960.
> Further information on Work: Violin Concerto
> News Search
Mailing List
Sign up for news updates and offers via email
SIGN UP
ONLINE SCORES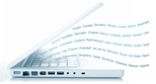 Explore our new library of over 800 online scores
VIEW SCORES