Birtwistle, Carter, Del Tredici and Shepherd Performed at Tanglewood Festival of Contemporary Music
(June 2012)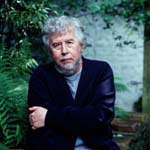 Festival of Contemporary Music part of Tanglewood's 75th summer season
The Tanglewood Festival, celebrating its 75th season, will showcase four Boosey & Hawkes composers at its annual Festival of Contemporary Music. Each of the four composers to be featured — Harrison Birtwistle, Elliott Carter, David Del Tredici and Sean Shepherd — represent unique artistic styles of the 20th and 21st century. The Festival of the Contemporary Music, led by Festival Director Oliver Knussen, runs August 9-13, 2012.

Three works by esteemed British composer Harrison Birtwistle will be presented, including his ensemble piece Cantus Iambeus (2004) on the opening concert, Dinah and Nick's Love Song for three melody instruments and harp (1970), and the full orchestra work Sonance Severance 2000, which references Cleveland's Severance Hall where the work was premiered.

In honor of Elliott Carter's centenary in 2008, the Festival of Contemporary Music presented a major showcase of his music, and presents another new work this summer. One of ten new works by the composer premiered since the start of 2011, Double Trio has already been hailed as "one of Carter's most brilliant creations" (New York Review of Books).

David Del Tredici, also celebrating a 75th birthday this year, will see two works presented at this year's festival. The first is Soliloquoy (1958) a work for piano which was his first professional composition. Displaying his more familiar neo-romantic style and focus on the Alice in Wonderland books by Lewis Carroll is Happy Voices (1980), a work for orchestra that stems from the larger Child Alice Part II. Happy Voices is performed on the festival's final program.

The music of Sean Shepherd will be performed at the festival for the time in 2012, with two recent works on display. On the concert's opening program is Shepherd's sinfonietta size work These Particular Circumstances (2010), a work recently led by Knussen with the Birmingham Contemporary Music Group in May 2012. Shepherd's Quartet for Oboe and Strings (2011), premiered last year at the Santa Fe Chamber Music Festival, is performed as well.

> For further information on Harrison Birtwistle, click here.
> For further information on Elliott Carter, click here.
> For further information on David Del Tredici, click here.
> For further information on Sean Shepherd, click here.
> For information on the Tanglewood Festival of Contemporary Music, click here.

Photo credit: Hanya Chlala Arena
> News Search
Mailing List
Sign up for news updates and offers via email
SIGN UP
ONLINE SCORES