Boosey & Hawkes nimmt Mark Simpson unter Vertrag
(April 2013)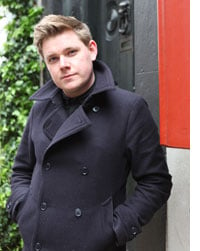 Boosey & Hawkes hat einen Publikationsvertrag mit dem 24-jährigen, 1988 in Liverpool geborenen Komponisten Mark Simpson abgeschlossen.
Boosey & Hawkes freut sich, den Abschluss eines neuen Publikationsvertrags mit dem britischen Komponisten Mark Simpson bekannt geben zu dürfen. Sein Orchesterwerk sparks wurde vom BBC für die Eröffnung der "Last Night of the Proms" im vergangenen Jahr in Auftrag gegeben, und am 19. April erlebte A mirror-fragment… im Barbican seine London-Premiere. Simpson wurde kürzlich vom Sky Arts Futures Fund als eines der fünf vielversprechendsten jungen kreativen Talente ausgezeichnet und gewann ein Stipendium in Höhe von 30.000 £ für zukünftige Projekte sowie ein neues Auftragswerk.

In den vergangenen Jahren ist Mark Simpson als bedeutendes neues Talent in der Musikwelt hervorgetreten, wobei er nicht nur als Komponist, sondern auch als Klarinettist erfolgreich war. Erste Aufmerksamkeit erregte er im Jahre 2006, als er im Alter von 17 Jahren gleich zwei Wettbewerbe gewann und sowohl BBC Young Musician of the Year als auch BBC Proms/Guardian Young Composer of the Year wurde. An sein Studium am St. Catherine's College in Oxford schloss sich ein Masterstudium in Komposition bei Julian Anderson an der Londoner Guildhall School of Music and Drama an. Als Solist trat er mit diversen britischen Orchestern auf, darunter dem Royal Liverpool Philharmonic Orchestra, dem BBC Philharmonic sowie dem National Youth Orchestra. Simpson gehört zu den "Young Generation Artists" von BBC Radio 3 und spielt am 30. April in einer Live-Übertragung des BBC Symphony Orchestra Magnus Lindbergs Klarinettenkonzert.

Zu dem neuen Vertrag erklärte Mark Simpson: "Es ist eine große Ehre und ein absolutes Privileg, bei Boosey & Hawkes unterschreiben zu dürfen. Ich bin mit dem Studium von Partituren der großen Komponisten im B&H-Katalog aufgewachsen, und nun neben meinen Komponistenhelden darin zu stehen ist wie ein Traum, der in Erfüllung gegangen ist. Ich freue mich sehr darauf, unsere Beziehung weiterzuentwickeln und zu entdecken, was die Zukunft noch so mit sich bringt."

Janis Susskind, Geschäftsführerin von Boosey & Hawkes London, sagte dazu: "Wir haben mit Mark Simpson in einer beratenden Funktion bereits zusammengearbeitet, seit er 18 Jahre alt ist. Seine bemerkenswerten musikalischen Talente, sowohl als Komponist wie auch als Musiker, waren schon in jungen Jahren offenkundig, und meine Kollegen und ich freuen uns darauf, ihm dabei zu helfen, seine schon jetzt sehr erfolgreiche Laufbahn in den kommenden Jahren weiterzuentwickeln."

Eines von Simpsons in letzter Zeit uraufgeführten Werken ist Exile, ein Chorsatz auf ein Gedicht von Hart Crane für die National Youth Choirs of Great Britain, das am 14. April in der Royal Albert Hall erstmals erklang. Mit Salvator Mundi, einem Auftragswerk des Newbury Spring Festival, steht am 25. Mai eine weitere Uraufführung an, und zwar durch den Chor der Christchurch Cathedral in Oxford. Zu Simpsons für die nähere Zukunft geplanten Projekten gehören außerdem ein 30-minütiges, vom Sky Arts Futures Fund in Auftrag gegebenes Werk für ein Ensemble aus Instrumenten und Stimmen, ein Orchesterwerk, eine Opern-Koproduktion mit der Schriftstellerin Melanie Challenger, die aus der Auszeichnung mit einem Jerwood Opera Writing Fellowship entstand, sowie ein neues Werk für die Bläser der Britten Sinfonia, dessen Uraufführung im Februar 2014 auf dem Programm steht.

Weitere Informationen zu Mark Simpson und seiner Musik finden Sie unter www.boosey.com/simpson.

(Übersetzung: Andreas Goebel)
> Further information on Work: A mirror-fragment...
(Photo ©: Elisabeth Blanchett)
> News Search
Mailing List
Sign up for news updates and offers via email
SIGN UP
ONLINE SCORES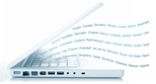 Explore our library of over 1000 online scores
VIEW SCORES