Boosey-Newsletter Dezember 2016
(December 2016)
Mad Dog in Miami Beach und London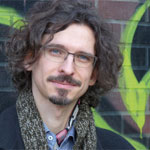 Bernd Richard Deutschs Stück
Mad Dog
, entstanden 2011 im Auftrag des Ensembles "die reihe" und jüngst eingespielt auf der Porträt-CD beim Label Kairos (0013352KAI), erlebt in diesen Wochen zwei Erstaufführungen im englischsprachigen Raum: Anfang Dezember dirigierte HK Gruber die US-Premiere mit der New World Symphony in Miami Beach. Am 19. Januar präsentiert das Philharmonia Orchestra in der Londoner Royal Festival Hall ein Deutsch-Konzert mit
Mad Dog
sowie
Dr. Futurity
.
www.philharmonia.co.uk/concerts/1588



70. Geburtstag von John Adams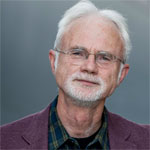 Am 15. Februar 2017 feiert einer der erfolgreichsten zeitgenössischen Komponisten seinen 70. Geburtstag: John Adams. Programmschwerpunkte gibt es aus diesem Anlass natürlich in seiner nordamerikanischen Heimat, aber auch in Europa: Der Jubilar steht selbst am Dirigentenpult beim Adams-Wochenende der Philharmonie de Paris im Dezember, beim saisonüberspannenden Porträt des Londoner Barbican (Dezember und April) sowie bei den Berliner Philharmonikern (Januar), wo er derzeit Composer in Residence ist. Für die Europa-Aufenthalte unterbricht Adams die Arbeit an seiner neuen Oper
Girls of the Golden West
, die Ende 2017 in San Francisco zur Uraufführung kommt.
www.boosey.de/Adams



Peter Pan: Bernsteins Musik mit Kästners Stücktext


Leonard Bernsteins
Peter Pan
führte lange ein Schattendasein. In der deutschen Übersetzung der Song-Texte durch Isoelde Ruck kam das Werk erstmals 2012 in Garmisch-Partenkirchen zur Aufführung, eine szenische Version schloss sich 2013 bei den Bamberger Symphonikern an. Dank einer Übereinkunft der Verlage Boosey & Hawkes und Felix Bloch Erben konnte Ende 2015 am Theater Trier eine Bühnenfassung präsentiert werden, welche Bernsteins zauberhafte Musik in Erich Kästners Übersetzung von J. M. Barries Stück integriert. In dieser prominenten Kombination steht
Peter Pan
ab sofort für weitere Produktionen zur Verfügung.
www.boosey.com/cr/music/5703



CD-Erfolg mit Szpilman-Songs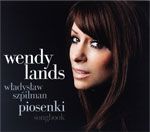 Neben klassischen Konzertwerken komponierte Wladyslaw Szpilman auch etwa 500 Lieder, von denen sich viele noch heute großer Popularität erfreuen. Zwölf von ihnen erschienen 2002 mit der Sängerin Wendy Lands in englischen Cover-Versionen bei Sony. Nun hat der polnische Rundfunk diese Einspielung neu aufgelegt (Polskie Radio PRCD 1912), zur Freude nicht nur der Hörer in der Heimat des Komponisten. Umgehend erklomm das Album von Neuem die Charts!
www.wendylands.com
*

Uraufführungen


12.12.2016 Synagoge, Stavenhagen
Walter Braunfels: Fragment einer Sonate

für Cello und Klavier
David Geringas / Jascha Nemtsov
17.12.2016 Sala Nezahualcóyotl, Mexico City
Enrico Chapela: Lunática

für Orchester
Orquesta Filarmónica de la UNAM / Niksa Bareza
18.12.2016 Guggenheim Museum, New York
Sebastian Currier: Blake Fragments
für gemischten Chor a cappella
auf Texte von William Blake
Vox Vocal Ensemble / George Steel
05.01.2017 David Geffen Hall, New York
HK Gruber: Klavierkonzert
Emanuel Ax / New York Philharmonic / Alan Gilbert
13.01.2017 Staatsoper, Hamburg
Michel van der Aa: Reversal

für Orchester
Choreographie: Andrey Kaydanowskiy
Bundesjugendballett / Bundesjugendorchester / Alexander Shelley
14.01.2017 Scholes Street Studio, Brooklyn
David T. Little: Elegy (monsters are real)

für Klavier solo
James Johnston
18.01.2017 Haus des Rundunks, Großer Sendesaal, Berlin
Johannes Kalitzke: story teller

für Violoncello und Orchester
Johannes Moser / Deutsches Symphonie-Orchester Berlin / Johannes Kalitzke
19.01.2017 Barbican, London
Mark-Anthony Turnage: Remembering

für Orchester
London Symphony Orchestra / Sir Simon Rattle
08.02.2017 Wigmore Hall, London
Mark-Anthony Turnage: Col

für Ensemble
Britten Sinfonia
10.02.2017 Morton H. Meyerson Symphony Center, Dallas
Christopher Rouse: Symphony No. 5
für Orchester
Dallas Symphony Orchestra / Jaap van Zweden
17.02.2017 Turin
Brett Dean: Konzert für E-Violine und Orchester

Francesco d'Orazio / Orchestra Sinfonica Nazionale della RAI / Francesco Lanzillotta
> News Search
Mailing List
Sign up for news updates and offers via email
SIGN UP
ONLINE SCORES