Britten 100: new centenary website listing performances
(August 2012)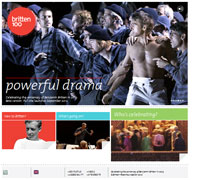 The new Britten centenary website, www.britten100.org, invites music organisations to join the global celebrations, with a performance database now live and online resources available.
The centenary of Benjamin Britten is fast approaching, and music organisations are called to join the global celebrations for this major 20th century composer. Any organisation planning Britten performances or other relevant activities between September 2012 and August 2014 is warmly invited to use the Britten 100 events database to help spread the word, to use the official Britten 100 logo and to download many other useful online resources. All of these are now live at the new Britten centenary website, www.britten100.org.

The Britten–Pears Foundation is working closely with Britten's publishers – Boosey & Hawkes, Faber Music and Chester Music – to co-ordinate the Britten centenary which will be officially launched on the composer's 99th birthday, 22 November 2012. We look forward to hearing about Britten centenary events from every part of the world and from organisations large and small.


Britten 100 Q&A

What is Britten 100?
Britten 100 is an inclusive branding developed by the Britten–Pears Foundation to link together the many activities that will mark the centenary of composer Benjamin Britten in 2013. The official centenary website is now live at www.britten100.org. The website includes an events database that can help you publicise any relevant activities you might be planning during the centenary period.

When is Britten's centenary?
Britten's 100th birthday is on 22 November 2013. The official Britten 100 celebrations start in September 2012 and end in August 2014, to include the concert seasons either side of the centenary year 2013.

Can my organisation add its Britten centenary performances to the official Britten 100 website?
Yes. Please use the website www.britten100.org/whats-going-on to let us know about events you are planning. This database listing service is offered free.

I've already let the publisher have performance details. Do I need to add the information again?
No. The performance information will flow through from the publisher website to the Britten 100 website. So please check first on the Britten 100 website that your performance is appearing correctly. Then you can add further marketing information at www.britten100.org/whats-going-on/tell-us-about-an-event, including descriptive text, your website with box office details, and an image to accompany the entry.

Is there a deadline for submitting information about Britten centenary events to this website?
No, information about events can be submitted at any time.

Can I use the official Britten 100 logo?
Yes, we encourage you to use the logo on all publicity material, in print and online. You can download it from http://www.britten100.org/media.

How can I source Britten photographs to help with marketing?
The Britten–Pears Foundation has a range of photographs it is making freely available from its collection to help organisations with their publicity. The photos can be downloaded from http://www.britten100.org/media.

How can I contact the team behind Britten 100 if I have a question?
Please email or call the Britten–Pears Foundation at The Red House: info@britten100.org or +44 (0)1728 451700.
> News Search
Mailing List
Sign up for news updates and offers via email
SIGN UP
ONLINE SCORES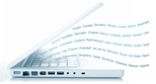 Explore our library of over 1000 online scores
VIEW SCORES