DCINY Celebrates Karl Jenkins at 70
(January 2014)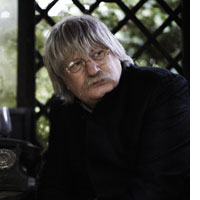 Distinguished Concerts International New York gives US premiere of The Bards of Wales
Every year, Distinguished Concerts International New York (DCINY) puts on a program that celebrates the tremendous output of one of the United Kingdom's most popular and often-performed composers, Karl Jenkins. DCINY Artistic Director Jonathan Griffith leads DCINY in an evening of Jenkins immersion—an annual staple of the concert season. At this year's concert at Carnegie's Stern Auditorium on Monday, January 20 in New York City, DCINY will give the US premiere of Jenkins's recent work, The Bards of Wales, in addition to performing the composer's Stabat Mater and the Benedictus from The Armed Man: A Mass for Peace.

The Bards of Wales, clocking in at approximately 40 minutes, is a work for tenor, chorus, and orchestra. The work forges an unexpected link between Hungary and the composer's homeland. The Hungarian poet János Arany (1817-82) was asked to write a poem in praise of the Austrian Emperor Franz Joseph but, as the Austrian overlords had just suppressed the 1848 Hungarian Revolution, the poet did the opposite. To satisfy the state censor, the poem was written in terms of Welsh history rather than Hungarian, telling how Edward I of England executed Welsh bards for failing to sing his praises at a banquet in Montgomery Castle in 1277. The January 20 performance of The Bards of Wales will feature soloist Rhys Meirion.

The Bards of Wales was premiered at the Béla Bartók National Concert Hall in Budapest in 2011. The performance featured Welsh, English, and Hungarian choruses and the MAV Symphony Orchestra Budapest with the composer at the podium.

This concert will also act as the kick-off event for the 70th birthday celebrations of Karl Jenkins. Hosts of performances are scheduled throughout the year, in concert and broadcast. For more information on events throughout 2014, click here.

In 2013, Deutsche Grammophon released Adiemus Colores, Karl Jenkins's debut on the label. In 2014, the 70th birthday year, DG will release a collection of his choral music, featuring Polyphony conducted by Stephen Layton. A number of new Jenkins choral works and a cappella arrangements will be published by Boosey & Hawkes linked to the new disc.
Photo: Rhys Frampton
> News Search
Mailing List
Sign up for news updates and offers via email
SIGN UP
ONLINE SCORES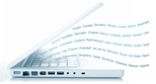 Explore our library of over 1000 online scores
VIEW SCORES