Dallas Symphony Performs US Premiere of MacMillan's Trombone Concerto
(February 2018)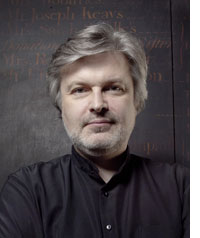 Trombone soloist Jörgen van Rijen gives the US premiere of James MacMillan's Trombone Concerto with the Dallas Symphony Orchestra and conductor Gustavo Gimeno before touring with the work to Germany. The Royal Concertgebouw Orchestra also releases the world premiere recording of the concerto with van Rijen as soloist in March.
On February 15–18, James MacMillan's Trombone Concerto receives its US premiere with soloist Jörgen van Rijen, the Dallas Symphony Orchestra, and conductor Gustavo Gimeno. The 25-minute work was written for van Rijen, the principal trombonist of the Royal Concertgebouw Orchestra, who gave the world premiere of the concerto with the RCO and Iván Fischer at Amsterdam's Concertgebouw in April 2017.
The 25-minute Trombone Concerto, cast in a single movement and based on a ghostly theme of seven notes, is jointly commissioned by the Dallas Symphony Orchestra with five other international orchestras: the Royal Flemish Philharmonic Orchestra, Orchestre de la Suisse Romande, Oulu Symphony Orchestra, Philharmonisches Orchester des Staatstheaters Cottbus, and Royal Concertgebouw Orchestra.
Amsterdam critics responded enthusiastically to the premiere performance:
NRC Handelsblad
called it "vintage MacMillan," and praised the concerto's "magical orchestration" and "wonderful mixture of timbres, sacral glowing melodies, rich chording, and ear-splitting eruptions of sound."
De Trouw
proclaimed: "van Rijen and MacMillan struck me down completely … It is a concerto for eternity, and trombone players could use one."
[
Read more reviews here
.]
Since the world premiere in Amsterdam, van Rijen has performed MacMillan's concerto with the Oulu Symphony Orchestra in Finland. After the Dallas performances, the soloist continues to tour with the work, giving the German premiere with the Philharmonisches Orchester des Staatstheaters Cottbus and conductor Evan Christ on March 9–11. Additionally, the London Symphony Orchestra recently announced that it will give the UK premiere of the concerto in November 2018 at the Barbican in London, with soloist Peter Moore and conductor Gianandrea Noseda. Further performances during the 2018–2019 season will be announced soon.
The Royal Concertgebouw Orchestra is also releasing the world premiere recording of the Trombone Concerto on its RCO Live label, performed by van Rijen and Fischer. [RCO 17004]
> Further information on Work: Trombone Concerto
Photo: Philip Gatward
> News Search
Email Newsletters
Sign up for news updates and offers via email
SIGN UP
ONLINE SCORES