David Del Tredici's Bullycide to Premiere at La Jolla Music Society
(July 2013)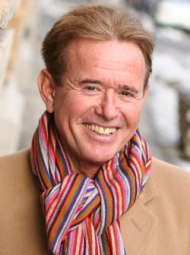 David Del Tredici's new work inspired by recent teen suicides
David Del Tredici, one of the music world's most stalwart gay rights advocates, has recently completed a new work for piano sextet, aiming to capture the spectrum of emotions surrounding the recent suicides of gay teens due to bullying. Bullycide, a 30-minute journey through the heartbreak of the deaths of Tyler Clementi, Billy Lucas, Asher Brown, Zack Harrington, and Seth Walsh, will be premiered at La Jolla Music Society's SummerFest on Friday, August 16 in La Jolla, CA.

Del Tredici is no stranger to communicating a gay sentiment, as is seen in such compositions as Gay Life, S/M Ballade, Queer Hosannas, and Wondrous the Merge. The murder of Matthew Shepard in 1998 left him with the particularly strong urge to set Jaime Manrique's poem Matthew Shepard to music.

Del Tredici writes of Bullycide:

"This time, [my inspiration] was the suicide of the young, gay violinist Tyler Clementi; his desperate response to the relentless bullying of schoolmates. When I mentioned this tragedy to Dennis Tobenski, a composer friend, he said, 'But David, did you not know that, in the last six months, four other young, gay men have also committed suicide?' I did not. Then he named each of the other victims, as though they had been dear friends. I was stunned by this—not only by the fact itself, but by the intensity with which my young friend had spoken their names.

"At that moment, an arrow seemed to pierce my own heart and I was flooded with painful memories of bullying in grammar and high school. I remembered that awful feeling of being treated as a 'defective' person. I remembered the physical attacks bullies dished out to me in class whenever a teacher turned away—often in the form of spitballs lobbed at the back of my skull. And then I heard somewhere or read in the newspaper the word 'bullycide'. I thought the term perfectly encapsulated this new phenomenon: a teenager's suicide due to bullying. With such stimulation, I could feel a new piece stirring and I set to composing, finding it unnecessary this time to wait for inspiration from a poet's text."

For more information on this concert, please click here.

Leonard Slatkin and the Detroit Symphony Orchestra will give the world premiere of the complete version of Del Tredici's evening-length work Dum Dee Tweedle, part of his series of pieces inspired by Lewis Carroll's fictional character Alice and the associated Wonderland, in Detroit on November 30. The performance will feature soprano Hila Plitmann, tenor Scott Ramsay, baritone Michael Kelly, and the Wayne State University Symphonic Choir.
> Further information on Work: Bullycide
Photo: Paula Court
> News Search
Mailing List
Sign up for news updates and offers via email
SIGN UP
ONLINE SCORES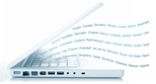 Explore our library of over 1000 online scores
VIEW SCORES