David Horne: BBC Proms focus with Daedalus in Flight
(June 2014)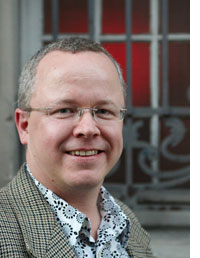 The BBC Proms focuses on David Horne on 25 July, with the London premiere of his orchestral Daedalus in Flight and a Proms Plus Portrait concert of chamber works.
David Horne's recent orchestral work Daedalus in Flight travels to the Royal Albert Hall for a BBC Proms performance on 25 July. Commissioned for the BBC Philharmonic to play at last year's New Music North West Festival, the 11-minute work receives its London premiere by the same orchestra under its Chief Conductor Juanjo Mena. This is Horne's first orchestral work to be performed at the BBC Proms, though he made his earliest appearance there as a concerto pianist in 1990 at the age of 19 in Prokofieff's Piano Concerto No.3.

The BBC also presents an early-evening Proms Plus Portrait concert of works by the Scottish-born composer at 5.45 pm the same day at the Royal College of Music. The programme includes a new Caprice for mixed sextet, Bagatelles for mixed sextet and Phantom for solo clarinet. The concert will feature performance students from the Royal Northern College of Music in Manchester where Horne lectures on composition and 20th century music.

Horne's remarkable ear for sonority and imaginative instrumentation is to the fore in the new work which he views as a successor to his orchestral work Submergence, premiered in 2007 by the BBC Symphony Orchestra. Whereas in the earlier score a melody battled to eventually emerge from the orchestral tutti, in the new work the kinetic energy continues unabated, reflecting its source in the Greek myth of Daedalus. This is the second Horne work to explore the theme of airbound escape, following his 3rd string quartet written for the Daedalus Quartet, Flight from the Labyrinth.

The composer writes: "Daedalus in Flight is written in one fast movement, lasting around eleven minutes. From the outset the music is characterised by continuous metamorphoses in timbre and texture, often punctuated by stabbing chords. In myth, Daedalus fashioned sets of wings with which he and his son Icarus could escape Minos of Crete; only Daedalus survived the flight. I didn't intend to compose explicitly descriptive music but while writing I was preoccupied with ideas of escape, flight and reflection. The resulting orchestral sweeps and plunges, combined with sudden dynamic shifts, were conscious attempts to evoke the sense of this imaginary aerial journey."

Horne's output includes a series of six ensemble works written across 15 years, forensically exploring instrumentation and the blending and fracturing of colours. The works, all with 'Instruments' in the title, explore distinct characteristics: broken, blunt, disembodied, splintered, phantom and virtuosic. Works in the series have been played by the London Sinfonietta, Ensemble 10/10 (including performances within a composer residency with the Royal Liverpool Philharmonic Orchestra), the Nash Ensemble (including at the BBC Proms in 2005), the Nieuw Ensemble and the Tokyo Sinfonietta.
> Further information on Work: Daedalus in Flight
Photo: Phillippe Stirnweis
> News Search
Mailing List
Sign up for news updates and offers via email
SIGN UP
ONLINE SCORES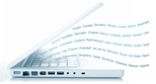 Explore our library of over 1000 online scores
VIEW SCORES