Del Tredici's Child Alice Triumphs in Boston
(April 2016)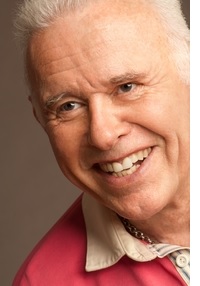 David Del Tredici's monumental compendium of Alice in Wonderland-inspired music was one of Boston's most talked-about performances of the new year.
It had only been performed once before.
David Del Tredici
's
Child Alice
— comprising the Pulitzer Prize-winning
In Memory of a Summer Day
, along with
Quaint Events
,
Happy Voices
, and
All in the Golden Afternoon
— was performed for the first time in its complete form at Carnegie Hall in 1986. Last month, after 30 years,
Child Alice
was revived. The intrepid Boston Modern Orchestra Project (BMOP), led by Gil Rose, performed the complete work — its second ever performance — at the New England Conservatory's Jordan Hall on 25 March to wide acclaim, capping the ensemble's 20th-anniversary season.
The Boston Globe: Boston Modern Orchestra Project revives Del Tredici's fantastical 'Child Alice'
With over two hours of music,
Child Alice
is a formidable work for soprano and orchestra, based on the two prefatory poems from
Through the Looking-Glass, and What Alice Found There
and
Alice's Adventures in Wonderland
. It is safe to say David Del Tredici has fostered an obsession with the works English writer Lewis Carroll. His particular attention to Carroll's fictional character, Alice (and the associated "Wonderland"), has served to inspire the settings of a number of compositions.
The Boston Modern Orchestra Project is in the process of producing the first commercial recording of David Del Tredici's complete
Child Alice
and have begun a
Kickstarter campaign
to get the project off the ground.
David Del Tredici will turn 80 on 16 March 2017 and Boosey & Hawkes is encouraging the world to participate in celebrating this important milestone. For more information about programming and performing the works of David Del Tredici, please contact your local Boosey & Hawkes office:
composers.us@boosey.com
,
composers.uk@boosey.com
,
composers.germany@boosey.com
.
Reviews from the 25 March event:
"What I heard was what you would expect: exuberantly virtuosic music, extravagantly tuneful, frequently pitched at frenzy's edge. It was thrilling, overwhelming, historic."
—
The Boston Globe
"Each half [of
Child Alice
] presents its vocal text twice—first from Alice's untroubled viewpoint, and then, after a sweeping orchestral interlude, in a more angular, spiky, fragmented setting that suggests the decorous Carroll's wrestling with his unconsummated fascination with young Alice and her sisters. Like any fairy tale,
Child Alice
is simultaneously entertaining and disturbing, a whimsical fantasy on the surface with a sense of real terror within."
—
The Wall Street Journal
"Del Tredici has indeed cranked it up to 13 for
Child Alice
."
—
The Boston Musical Intelligencer
> Further information on Work: In Memory of a Summer Day
Photo: Susan Johann
> News Search
Mailing List
Sign up for news updates and offers via email
SIGN UP
ONLINE SCORES