Enrico Chapela: Nanobots tour by the Britten Sinfonia
(April 2011)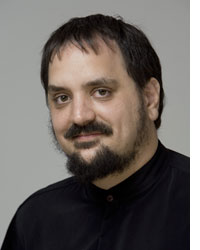 Mexican composer Enrico Chapela's latest work Nanobots, toured by the Britten Sinfonia in April, recreates the world of microscopic machines for a tango-tinged quintet.
The newest work by Mexican composer Enrico Chapela is toured by the Britten Sinfonia in April, as part of a tango-based programme with bandoneon-player Marcelo Nisinman. Chapela, who signed with Boosey & Hawkes in 2008, has been attracting attention for his scores which combine contemporary techniques with Latin-American colour and verve. Chapela's new work, Nanobots, was co-commissioned by Britten Sinfonia and Wigmore Hall, and premiere performances on the tour include Bury St Edmunds (11 April), Cambridge (12 April), the Wigmore Hall in London (13 April, 1.00 pm) and Norwich (15 April). The Cambridge concert will be recorded for broadcast by BBC Radio 3.

The nanobots of the title are microscopic machines, measured in nanometres (a billionth of a metre), which are still in experimental development but look set to revolutionise the fields of medicine, electronics and chemistry. Chapela reflects the idea of assembling structures from miniscule elements, both in his musical ideas and in the overall shape of the work: a sequence of seven movements each only a minute in duration. Just as the nanobots could be built from the smallest components, like atoms combined to form molecules, so Chapela has constructed his miniatures from the briefest musical fragments. Nanobots is scored for a mixed instrumental quintet with violin, cello, double bass and piano led by the bandoneon, the Argentinian concertina familiar from tango nuevo music.

Chapela writes about the challenges of composing for bandoneon with its own secretive codes: "I knew and loved this sound from my Astor Piazzolla recordings, of course, but had no idea whatsoever of the working principles of such an instrument. In panic, I sought the help of a former student and friend who happens to be one of the bandoneon players in the Mexican Tango Orchestra. With his help (and endless hours of head-scratching) I cracked the code that governs the key positioning system. I then realized that I had to use the resultant pitches from this code to compose, not only to make it playable on the bandoneon, but also to reveal the crazy pitch architecture that bandoneon players have in their heads. So, the tango instrument became the central axis that the other instruments gravitate towards, letting the harmonies be dictated by its fingerings."

Other works by Enrico Chapela (b.1974) demonstrate the range of his interests and output. His orchestral football fantasy Ínguesu, which maps the 1999 FIFA Confederations Cup final in which Mexico upset Brazil, has been travelling widely including festival appearances at Tanglewood, Cabrillo and Warsaw Autumn. His concerto for rock trio and orchestra Noctámbulos grows from an astrological plan to capture the cosmic rhythm of the spheres, while Irrational for chamber orchestra examines the coded energy of mathematics. Chapela's Los Angeles Philharmonic commission Li Po grew out of Mexican and Chinese poetry, while his most recent orchestral work Genómica Mestiza took as its starting point the mapping of genetic groupings to build a musical celebration of Mexico's ethnic diversity.

Chapela's current projects include Magnetar, a new concerto for electric cello and orchestra, commissioned by the Los Angeles Philharmonic, Orquestra Sinfonica do Estado de Sao Paulo and City of Birmingham Symphony Orchestra. The premiere is scheduled at Walt Disney Hall on 20 October conducted by Gustavo Dudamel with German cellist Johannes Moser as soloist, followed by a San Francisco guest performance by the LA Philharmonic on 23 October.
> Further information on Work: Nanobots
Photo: Bernd Uhlig
> News Search
Mailing List
Sign up for news updates and offers via email
SIGN UP
ONLINE SCORES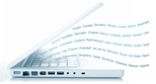 Explore our library of over 1000 online scores
VIEW SCORES