Eric Whitacres "Deep Field": Eine Symphonie-Film-Kooperation mit dem Hubble-Institut
(November 2018)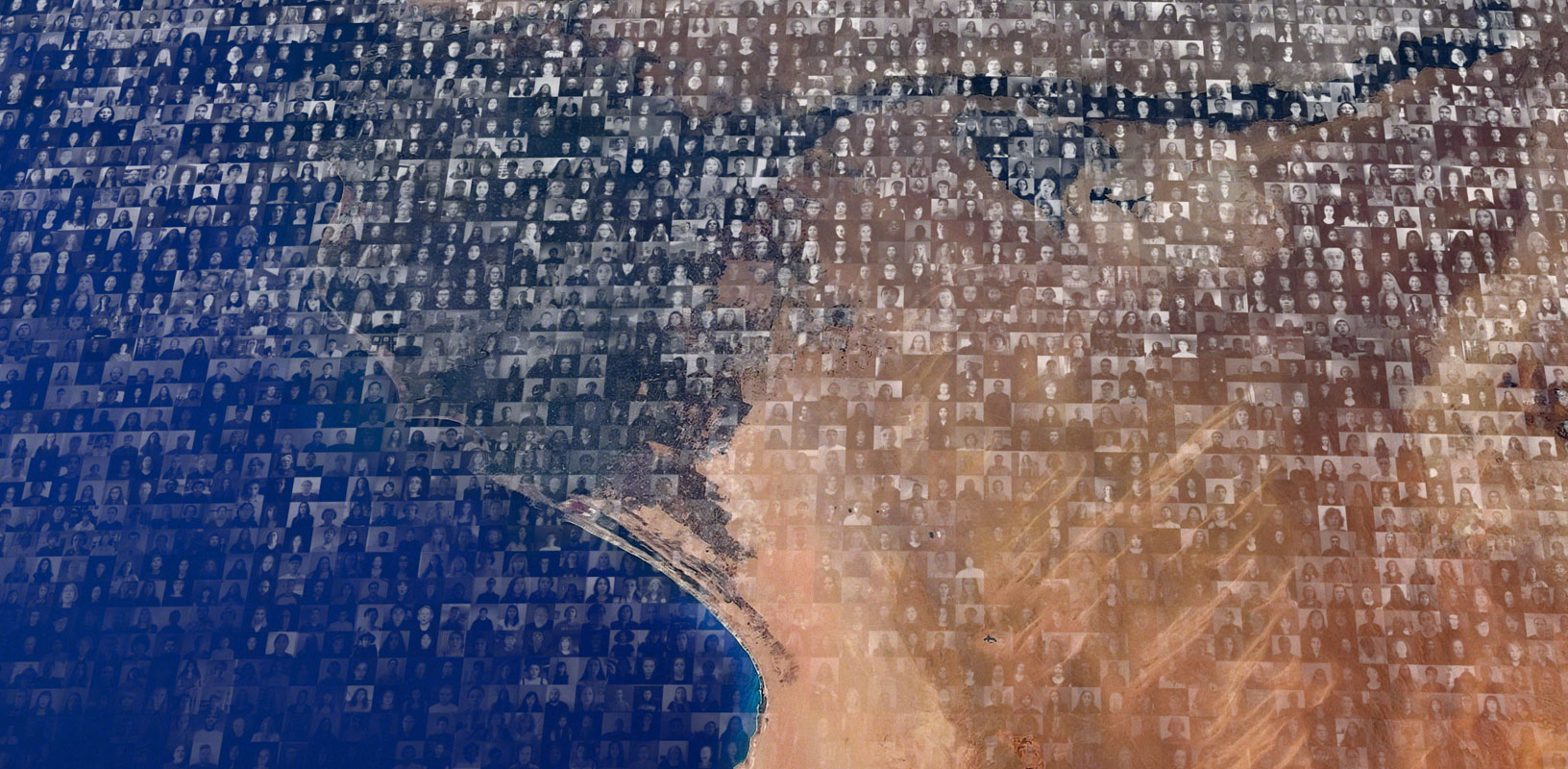 Eric Whitacre veröffentlicht Deep Field auf YouTube: eine einzigartige Film-Kooperation mit der Produktionsfirma Music Productions, mit den mehrfach ausgezeichneten Künstlern von "59 Productions" sowie dem Space Telescope Science Institute. Das Projekt vereint atemberaubende Bilder des Hubble-Teleskops mit Whitacres neuestem "Virtual Choir", an dem über 8.000 Sängerinnen und Sänger aus 120 Ländern beteiligt waren.
Am 16.11.2018 findet im Kennedy Space Center Visitor Complex eine Premiere statt – ein einzigartiges Film- und Musikerlebnis, inspiriert con den legendären "Deep Field"-Bildern des Weltraumteleskops Hubble. Der Film mit dem Titel Deep Field: The Impossible Magnitude of Our Universe vereint Eric Whitacres symphonische Komposition Deep Field und zeigt Hubbles atemberaubende Bilder, darunter brandneue Visualisierungen und Durchflüge von weit entfernten Galaxien, Nebeln und Sternhaufen, welche die unglaubliche Schönheit des Universums zur Darstellung bringen.
Deep Field ist eine einzigartige Zusammenarbeit des Grammy®-prämierten Komponisten und Dirigenten Eric Whitacre mit der Produktionsfirma Music Productions, mit den mehrfach ausgezeichneten Künstlern von "59 Productions" sowie dem Space Telescope Science Institute.
Der Film zeichnet die unglaubliche Geschichte der Entdeckungsreise zum "Hubble Deep Field" nach – ein außergewöhnliches Porträt des Universums, wie es von Hubble enthüllt wurde, als es auf ein winziges, völlig dunkles und scheinbar leeres Fleckchen am Himmel gerichtet wurde – etwa sechs Tage Belichtung über einen Zeitraum von 11 Tagen. Was es zutage förderte, war ein Bild, das über 3.000 Galaxien enthielt, die über Raum und Zeit verteilt waren – Hunderte von Milliarden Sterne.
Eine neue Auflage von Whitacres innovativem Projekt "Virtual Choir" lud Sänger aus der ganzen Welt ein, ihre Interpretationen für Deep Field einzureichen. Über 8.000 Mitwirkende aus 120 Ländern im Alter von 4 bis 87 Jahren sind beim Höhepunkt des Films zu sehen und zu hören. Virtual Choir 5: Deep Field wurde 2018 eingespielt und vereint Sängerinnen und Sänger aus allen Lebensbereichen – darunter auch Wissenschaftler, Ingenieure, Astronauten und Mitarbeiter, die am Hubble-Programm mitgewirkt haben. Da die Produzenten proaktiv die Barrieren für die Teilnahme abbauten, konnten der Virtuelle Chor und seine Community auch Flüchtlinge, Hör- und Sehbehinderte sowie Menschen mit Autismus integrieren.
Für Deep Field arbeitete das Visualisierungsteam von STScI mit 59 Productions zusammen, um sieben zuvor produzierte Sequenzen zu überarbeiten und der symphonischen und astronomischen Erzählung anzupassen. Das STScI-Team entwickelte auch vier neue astronomische Sequenzen für den Film.
Am 17.11.2018 präsentiert Eric Whitacre im IMAX-Theater des Kennedy Space Center Visitor Complex selbst öffentliche Vorführungen. Deep Field wird sodann durch Filmvorführungen, Präsentationen und Aufführungen mit Live-Orchester und Chor in Konzertsälen, Planetarien, Museen, Wissenschaftszentren, Galerien, bei Musikfestivals und sonstigen Veranstaltungen weltweit geteilt und ist auch auf YouTube verfügbar. Auch die STScI-Visualisierungen werden der Öffentlichkeit zugänglich und online frei verfügbar gemacht.
> Further information on Work: Deep Field
(Bild: © 59 Productions)

Boosey & Hawkes Composer News