Górecki's Symphony No.4 first performances announced
(October 2013)
Late works by Henryk Mikolaj Górecki, due to be premiered over coming seasons, include his Symphony No.4, with performances scheduled in London, Los Angeles and Amsterdam.
A collection of late works by Henryk Mikolaj Górecki is in preparation for premiere and publication over the coming seasons. The Polish composer left a number of scores, both large and small, compositionally complete but unperformed at the time of his death in November 2010.

Górecki's Symphony No.4 (Tansman Episodes) receives its premiere on 12 April 2014 by the London Philharmonic Orchestra conducted by Andrey Boreyko at the Royal Festival Hall. Performances by co-commissioners the Los Angeles Philharmonic and the Zaterdag Matinee series at the Concertgebouw in Amsterdam follow in the 2014/15 and 2015/16 seasons respectively. The symphony was complete in short score with detailed annotations of orchestration and dynamics, as was the composer's usual practice. The orchestral score, with prominent obbligato roles for piano and organ, has been realised from the particell by Górecki's son Mikolaj, also a composer, following his father's instructions and employing an extensive knowledge of his orchestral works and instrumentation.

The fourth symphony does not emulate the distinct character of its vocal predecessor, the celebrated Symphony of Sorrowful Songs, but rather reflects the composer's musical journey as a whole while paying homage to his fellow-Polish composer Alexsander Tansman (1897-1986). As Górecki scholar Adrian Thomas notes, "although it appears not to quote from Tansman's music, Górecki does make use of a musical theme based on his name. This purely instrumental work relates closely to the chamber music that he wrote in the 1980s and '90s, with its reflective intimacy and extrovert dance impulses."

A large-scale collection of choral Church Songs underway at the time of the composer's death, many dating from the mid-1980s, is now available for performance. Essentially simple in style, these choral adaptations of church melodies are scored for unaccompanied mixed voices. The extant cycle of 20 Church Songs was premiered in June by the Cracow Singers conducted by Wlodzimierz Siedlik, released on CD by Dux Records, and will soon be published for sale.

Works for choir and orchestra, currently in preparation, include a 15-minute setting of the Kyrie for SATB chorus, percussion, piano and string orchestra, and an hour-long cantata honouring Saint Adalbert for soprano and baritone soloists, chorus and orchestra. For further information about these Górecki works and their availability for performance please contact composers.uk@boosey.com.

> Further information on Work: Symphony No.4
Photo: Elektra Nonesuch/Jean Guyaux
> News Search
Mailing List
Sign up for news updates and offers via email
SIGN UP
ONLINE SCORES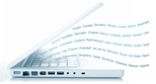 Explore our new library of over 800 online scores
VIEW SCORES