Glowing reviews for Reich's You Are (Variations)
(February 2005)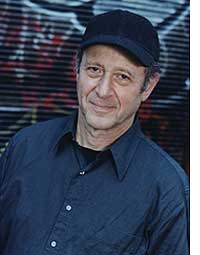 Glowing reviews for Steve Reich's You Are (Variations)
In October,
Steve Reich
's
You Are (Variations)
made its debut at Walt Disney Concert Hall, with Grant Gershon conducting the Los Angeles Master Chorale. It was met with cheers from the audience and raves from critics, who hailed the new score as "splendid" and "a masterpiece."
Mark Swed wrote in the
Los Angeles Times
, "
You Are
is an exceptional score….It starts simple, uses four simple (but profound) aphorisms as its text, relies upon repetitive techniques Reich has developed for decades, and it takes its time.
You Are
has something important to say, and it says it not only in a way a listener can hear it, but can absorb it with joy and wonder….What is so impressive with
You Are
is the way Reich has written through that sharp, hard-hitting sound, written through the pithy texts, to achieve music that feels as if we are watching (hearing) music bloom to fill not just the room but the consciousness.
"Part of this is Reich's brilliant and original variation technique. The variations are of slow-moving chord sequences, and each variation is both elaboration and layering. The music gets richer and richer….Then there is the sheer visceral sensation of compelling music, insistent in its rhythms, building complexities….
You Are
is closer to experiencing the pleasurable, blissful process of tuning into deep thoughts….With
You Are
, the Master Chorale got a masterpiece."
Alan Rich (
LA Weekly)
noted that
You Are
"incorporates 'aphoristic truisms' (Reich's words) from ancient Hebrew and more recent Wittgenstein, sources Reich has used before. The marvel of the new work is the newness of its expression, the fresh sounds and messages Reich has found within materials that are already known aspects of his musical language.
"The essence of that language is repetition, and the richness of impact to be gained from the infinite variety of that technique. 'You are wherever your thoughts are' is the line by a Hasidic mystic that gives the work its title. Like a jewel examined in changing light, the text rises and falls through the instrumental texture, with single words or entire phrases passing in and out of audibility….He continues to find new uses for his 'classic' minimalist techniques as
You Are
handsomely suggests….The final text for this splendid new work for the Master Chorale, it might be worth noting in this regard, is 'Say little and do much.'"
> Further information on Work: You Are (Variations)
Photo: Alice Arnold
> News Search
Mailing List
Sign up for news updates and offers via email
SIGN UP
ONLINE SCORES