HK Gruber: premiere recording of Busking released by BIS
(February 2011)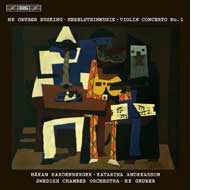 Håkan Hardenberger is trumpet soloist on the premiere recording of HK Gruber's Busking, just released by BIS Records.
A new disc of HK Gruber's concertos has been released by BIS, including the premiere recording of Busking featuring trumpet virtuoso Håkan Hardenberger. The work was premiered in Amsterdam in 2008 and Hardenberger has already given 14 performances in nine countries. This month he tours Busking with the Deutsche Kammerphilharmonie, with concerts in Germany and Turkey. Gruber conducts the new recording with the Swedish Chamber Orchestra with whom he has built a close association (BIS CD-1781).

> Visit our Online Shop to listen to soundclips and buy the new disc.

Busking takes the form of a concerto grosso, with the ripieno group comprising trumpet supported by banjo and accordion, with string orchestra accompaniment. These street music equivalents of baroque instruments, together with the jazzy atmosphere, forge associations with Picasso's painting Three Musicians of 1921 which adorns the new CD cover. Each of the three movements has a distinct colour: the first has the soloist opening with mouthpiece alone, moving on to Eb trumpet, the central brooding Largo sees him taking up flugelhorn, and the standard C trumpet is heard only in the brilliant final Allegro.

The disc also contains Gruber's two violin concertos with Katarina Andreasson as soloist. Both works can be performed by small forces, the first by chamber orchestra and the second with string orchestra or ensemble. Violin Concerto No.1 (1979) bears the subtitle "…aus schatten duft gewebt" (woven from the scent of shadows), a quotation from HC Artmann's Persian Quatrains. This alludes to Gruber's melodic theme which hovers in the background throughout the piece but is only fully revealed at the close. His second concerto Nebelsteinmusik is named after a mountain near the home of his teacher Gottfried von Einem, and reaches back across generations of composers to Alban Berg, who like Gruber could cloak complex structures and codes with rich and attractive orchestration.

Northwind Pictures, a new orchestral suite drawn from Gruber's opera Der Herr Nordwind, is premiered at the Grafenegg Festival on 4 September, part of a composer residency also featuring Frankenstein!! and Dancing in the Dark. Gruber has recently completed into the open…, a concerto for percussion for premiere in a future season.

> Further information on Work: Busking
> News Search
Mailing List
Sign up for news updates and offers via email
SIGN UP
ONLINE SCORES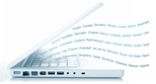 Explore our library of over 1000 online scores
VIEW SCORES