Happy 65th Birthday to Christopher Norton: New Microjazz and repackaged Latin and Jazz Preludes
(June 2018)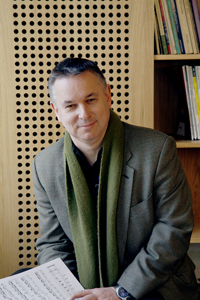 Boosey & Hawkes present a new addition to the Microjazz series and repackaged editions of the evocative Latin and Jazz Preludes from Christopher Norton, who turns 65 this month (22 June).
Rachel Jennings presents nine sparkling new interpretations of Christopher Norton's
Microjazz
pieces for violin and piano in
Microjazz Expansions for Violin
. The publication contains detailed and engaging pedagogical notes and comes packaged with stylish audio demonstration and backing tracks. Order a copy
here
.
Recent publications by Norton include the
Pacific
Preludes
and
Eastern
Preludes
as well as the newly repackaged
Latin Preludes
and
Jazz Preludes
. These expressive character pieces are ideal for intermediate to advanced-level keyboard players. All four titles include audio demonstration tracks performed by Iain Farrington. Video tutorials by the composer on many of the featured pieces are available on the Boosey & Hawkes
YouTube channel
.
Since signing with Boosey & Hawkes in 1983, Norton's best known series
Microjazz
has gone on to sell in excess of one million copies. Beyond the original arrangements for piano, the series has been expanded with original compositions for cello, violin, saxophone, clarinet, flute, guitar, bassoon, double bass, viola, trombone and mandolin.
Microjazz
continues to appeal to children and teenagers with its unique contemporary style, whilst remaining a great teaching tool through its grounding in traditional notation. The success of this series has been followed by many other award-winning publications for Boosey & Hawkes including the
Essential Guides
to Pop, Latin and Jazz Styles; the Rock, Country and Jazz
Piano Preludes
; the
Big Beats
playalong series;
Micromusicals
, and the Christopher Norton
Concert Collections
of original repertoire for solo piano.
You can wish Christopher Norton a happy birthday on Twitter where he can be found at
@NortonAtWork
.
> Search the Christopher Norton catalogue
> Shop music by Christopher Norton
> News Search
Email Newsletters
Sign up for news updates and offers via email
SIGN UP
ONLINE SCORES