James MacMillan: new Oboe Concerto for Nicholas Daniel
(August 2010)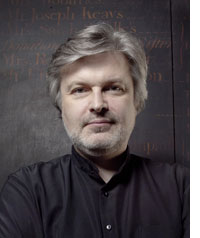 James MacMillan's new Oboe Concerto is toured by soloist Nicholas Daniel and the Britten Sinfonia in October.
James MacMillan's new Oboe Concerto, written for Nicholas Daniel and the Britten Sinfonia, is premiered under the baton of the composer at Birmingham Town Hall on 15 October, followed by a UK tour to the Queen Elizabeth Hall in London (18 October), the Theatre Royal in Norwich (20 October) and West Road Concert Hall in Cambridge (22 October).

The new Oboe Concerto is a personal affair, written for Britten Sinfonia and its principal oboe, Nicholas Daniel. James MacMillan comments:

"As a composer and conductor it is wonderful to have an ongoing relationship with a particular orchestra like the one I have with Britten Sinfonia. It allows you to really get to the heart of an ensemble; to get to know the players well and what their strengths are, to understand their philosophy and vision, and to see an orchestra develop and grow."

Co-commissioned by Britten Sinfonia and Birmingham Town Hall, the 20 minute concerto draws on an earlier solo piece, In Augustiis (2001), based on the melody of L'homme armé - a French song sung in times of war and source of inspiration to composers down the ages. MacMillan has chosen to complete the programme with works by two composers particularly close to his heart: Beethoven's vigorous Symphony No. 2 in D major and Shostakovich's Chamber Symphony (arr. Barshai) - a powerful reaction to the 1945 bombing of Dresden.

James MacMillan has established a strong working relationship with Britten Sinfonia, both as composer and conductor, dating from 1993. Collaborations have included the world premiere of his music theatre work Parthenogenesis in 2000 with further performances at the Edinburgh Festival and in 2009 at the Royal Opera House, the European premiere of Piano Concerto No.2, and overseas premieres of his works in the Netherlands, Portugal, Argentina and Uruguay.

In addition to the new Oboe Concerto (2009-10), concertos composed by MacMillan over the past five years have included a Violin Concerto (2009) premiered in May 2010 by Vadim Repin and the London Symphony Orchestra conducted by Valery Gergiev, and Piano Concerto No.3 (Mysteries of Light) (2007-08) to be premiered in April 2011 by Jean-Yves Thibaudet and the Minnesota Orchestra conducted by Osmo Vänskä.
> Further information on Work: Oboe Concerto
Photo: Philip Gatward
> News Search
Mailing List
Sign up for news updates and offers via email
SIGN UP
ONLINE SCORES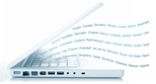 Explore our library of over 1000 online scores
VIEW SCORES