John Adams conducts Scheherazade.2 in Europe
(October 2015)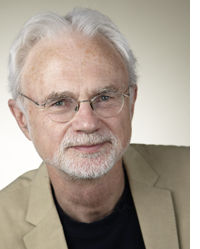 European engagements bring the composer to the podium to conduct his own works.
This October, internationally renowned composer John Adams travels to Amsterdam and London for activities with the Royal Concertgebouw Orchestra and London Symphony Orchestra for performances of
Scheherazade.2
and other works. The European premiere of
Scheherazade.2
takes place 15 & 16 October in Amsterdam with the Royal Concertgebouw Orchestra in a performance featuring soloist Leila Josefowicz, conducted by the composer. Both evenings are all-Adams events: the 15 October program also includes Adams'
Tromba Lontana
and
Short Ride in a Fast Machine
. The following evening, Short Ride in a Fast Machine is switched out for
Doctor Atomic Symphony
.
Later in the month, Adams travels to London for the UK premiere of
Scheherazade.2
(with Leila Josefowicz) at the Barbican with the London Symphony Orchestra. The 29 October performance is also conducted by Adams and pairs his "dramatic symphony for violin" with Ravel's
Pavane pour une infante défunte
and
Mother Goose
.
"The impetus for the piece was an exhibition at the Institut du Monde Arabe in Paris detailing the history of the 'Arabian Nights' and of Scheherazade and how this story has evolved over the centuries," Adams comments. "The casual brutality toward women that lies at the base of many of these tales prodded me to think about the many images of women oppressed or abused or violated that we see today in the news on a daily basis. In the old tale Scheherazade is the lucky one who, through her endless inventiveness, is able to save her life. But there is not much to celebrate here when one thinks that she is spared simply because of her cleverness and ability to keep on entertaining her warped, murderous husband." (Read more
here
.)


Scheherazade.2
, jointly commissioned by the New York Philharmonic, the Royal Concertgebouw Orchestra Amsterdam, the Royal Concertgebouw, and the Sydney Symphony Orchestra, is approximately 50 minutes in duration. Further performances of
Scheherazade.2
follow in the New Year in Helsinki, Vienna, St. Louis, Los Angeles, Toronto, and Sydney. The Vienna performance is part of a tour of Austria by the Finnish Radio Symphony Orchestra conducted by Hannu Lintu.
In addition to Adams' performance with the London Symphony Orchestra, he will also spend a day at the Royal Academy of Music on 26 October. Adams will participate in a talk, attend an afternoon recital of his music, and conduct an evening performance — he will be presented with an honorary doctorate of the University of London,
honoris causa
, before joining Academy students in a performance of his
Grand Pianola Music
. (More information
here
.)
> Further information on Work: Scheherazade.2
Photo: Christine Alicino
> News Search
Mailing List
Sign up for news updates and offers via email
SIGN UP
ONLINE SCORES