John Adams: crítica de The Gospel According to the Other Mary
(June 2012)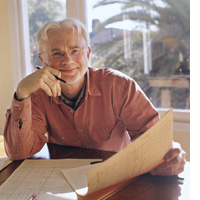 En mayo de 2012, Los Angeles Philharmonic estrenó el oratorio completo de Adams y en marzo de 2013 se presentará una producción en escenario en una gira internacional.
"Una obra maestra", así denomina Los Angeles Times a The Gospel According to the Other Mary, el nuevo oratorio completo de la Pasión de John Adams. El trabajo, estrenado por Los Angeles Philharmonic bajo la dirección de Gustavo Dudamel, se encuentra entre los mejores del compositor hasta la fecha. Presenta un coro completo, solistas vocales y una orquesta completa con instrumentos únicos como el bajo eléctrico y el címbalo.

"Este es el Evangelio contado no por Mateo, Marcos, Lucas o Juan sino por los otros Juan y Pedro, el compositor y los libretistas, que presentan la Pasión desde el punto de vista de las mujeres", continuó Los Angeles Times. The Gospel According to the Other Mary tiene el propósito de ser una pieza de acompañamiento al oratorio de la natividad El Niño, una colaboración anterior de John Adams/Peter Sellars que presentó relatos bíblicos a través de versículos contemporáneos. Sellars, el libretista, dirigirá las primeras presentaciones en el escenario de The Gospel According to the Other Mary como parte de una gira internacional de Los Angeles Philharmonic a Los Angeles, London, Lucerne, Paris y New York en marzo de 2013.

"Con la narrativa más monumental de la civilización occidental, la parte ópera/parte Pasión de Adams es – en tema, significado, sentimiento, relevancia, resonancia histórica y ambición musical – enorme. El compositor puso en su partitura todo lo que conoce sobre los últimos días de Cristo, lo que significa que incluye parte de la música más sensacional, perspicaz, inquisitiva de su importante carrera. El uso de Adams de la orquesta es de múltiples niveles, la obra tiene muchísimos solistas pero también produce un tapiz siempre cambiante de efectos atmosféricos".
Los Angeles Times

"[The Gospel According to the Other Mary] contiene parte de la música más fuerte y más apasionada de la carrera de Adams… Es un mundo de sonidos con una variedad fantástica, que cubre todo el espectro desde las armonías neomedievales de las voces masculinas agudas hasta la música funk del fin de los tiempos del bajo, con el tañido del címbalo dejando un exotismo enérgico en casi todas las páginas de la partitura… un trabajo enormemente poderoso, uno que puede resultar fundamental en la producción del compositor".
The New Yorker

"Hace varios años, el compositor John Adams y el libretista Peter Sellars reinventaron el oratorio de la Natividad con El Niño, un trabajo innovador que fusionó textos bíblicos y contemporáneos en formas proféticas. Ahora, le han dado a la pieza un homólogo dinámico de manera adecuada. El resultado, presentado en concierto en el Walt Disney Concert Hall antes de regresar el año próximo en una versión en el escenario, es por turnos intenso y lírico, una meditación sobre la caridad y la muerte. Tanto formal como temáticamente, sirve como respuesta a las Pasiones de Bach de la misma manera que El Niño lo hizo con el Messiah de Handel. Las partituras de Adams trabajan variaciones ingeniosas en algunas de las invenciones musicales más memorables, mientras agregan un montón de sones nuevos para mantener la alegría...gran parte de The Gospel lo encuentra a Adams en su momento más evocador e inventivo".
San Francisco Chronicle

"La música es fecunda y fascinante, más maximalista que minimalista… Aquí, los oratorios de Bach son una clara influencia. La pieza se despliega en números, cada uno de los cuales tiene su propio conjunto de motivos y sonoridades, cada uno, un pequeño paquete estático en sí mismo. Existen muchos momentos extraordinarios, entre ellos, la muerte de Lázaro y tres días en el sepulcro de Jesús (ambos evocados por piezas instrumentales de otro mundo) y demasiadas arias para mencionar. El aria da capo de Lázaro, "Cuéntame: ¿Cómo está esta noche?", fue ciertamente destacado."
San Francisco Classical Voice

"En paralelos a las Pasiones de Bach, Adams escribe pasajes fugaces, equivalentes corales, arias dramáticas y contemplativas y coros de turba (multitud). Pero su lenguaje es totalmente propio, con ritmos motores de gran energía y pasajes de lirismo luminoso, logrando una fluidez natural."
Musical America

> Para obtener más información sobre John Adams, haga clic aquí.
> Para ver la partitura de The Gospel According to the Other Mary, haga clic aquí.
> Further information on Work: The Gospel According to the Other Mary
Photo credit: Margaretta Mitchell
> News Search
Mailing List
Sign up for news updates and offers via email
SIGN UP
ONLINE SCORES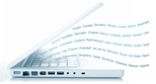 Explore our library of over 1000 online scores
VIEW SCORES