John Adams in Washington, DC
(July 2013)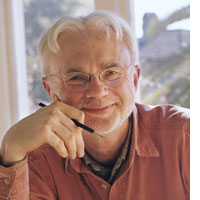 John Adams finishes up the 2012–13 season with a residency at the Library of Congress
This May, the music of John Adams descended on Washington, DC. The American composer curated a four-concert series that highlighted his and others' works in a residency at the Library of Congress, a week of concerts (May 22–25) featuring many esteemed performers such as the Attacca Quartet, violinist Jennifer Koh, pianist Reiko Uchida, International Contemporary Ensemble, and U.S. Army Blues. Following the residency at the Library of Congress, Adams conducted the National Symphony Orchestra with pianist Jeremy Denk (May 30–June 1) in a program that featured his City Noir alongside works by Respighi and Ravel.

Speaking of the Attacca Quartet's performance of Adams's String Quartet, The Washington Post noted, "The musical ideas are distinct, colorful and powerful, and tied together in an organically constructed narrative. Unlike so many works today, this one makes you want to hear what's next—not out of curiosity, but out of being pulled along by the force of the ideas."

The same newspaper also noted Jennifer Koh's and Reiko Uchida's performance of Adams's Road Movies as "…the most purely enjoyable work on the program…" on May 23. " 'Road' beautifully captures that heady excitement of freedom and infinite possibility. With Uchida laying down a groove on the piano, Koh surfed rambunctiously over the driving rhythms—an all-too-short ride in a very fast machine."

In the culminating review of Adams's appearances at the Library of Congress and with the NSO, the Post stated, "John Adams, the composer, is the rare example of an artist who is able to have it all. He writes contemporary music that appeals to audiences and critics alike without being tarred with the brush of commercial popularization. He is known for having rocked the boat by taking up the torch of minimalism and writing provocative operas on modern themes — yet his work is deliberately linked to classical music's long historic tradition."

Adams recently received an honorary doctor of music degree from Yale University at the institution's 312th Commencement. He was among ten prestigious honorees receiving the degrees, including Supreme Court Justice Sonia Sotomayor and author Edwidge Danticat.
Photo: Margaretta Mitchell
> News Search
Mailing List
Sign up for news updates and offers via email
SIGN UP
ONLINE SCORES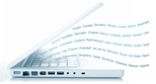 Explore our library of over 1000 online scores
VIEW SCORES