Lindberg's EXPO tours Europe with New York Philharmonic
(December 2009)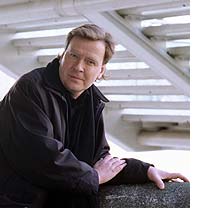 Magnus Lindberg's new orchestral concert-opener, EXPO, tours Europe in early 2010 with the New York Philharmonic under its new Music Director Alan Gilbert.

Concerts are scheduled at the Auditorio Nacional in Madrid (23 January), the Alte Oper in Frankfurt (27 January), the Philharmonie in Cologne (29 Jan), the Salle Pleyel in Paris (1 February), and the Barbican in London (3 February). The orchestra also included the new work in its Far East tour last autumn with performances in Tokyo and Seoul.

EXPO was premiered in New York on 16 September to launch Lindberg's two-year residency with the New York Philharmonic as well as Gilbert's tenure as the new Music Director. The composer intended that the ten-minute piece "would be Alan Gilbert's 'expo' or introduction – a tribute to him and the orchestra at an historic moment", and the title puns on the ideas of exposition and exhibition as in Mussorgsky's Pictures.

The historic premiere was described in Associated Press: "With the crack of a whip and a blast of fresh air, a new era has begun for the nation's oldest orchestra... Before a nationally televised audience…Alan Gilbert became the New York Philharmonic's 25th music director, opening on a bold note — the world premiere of Magnus Lindberg's EXPO."

"The extrovert score emphasizes the possibilities of sheer orchestral sound—fleet-fingered strings, massive waves of brass and woodwind, patter for tubas and double basses."
Wall Street Journal

"It is an intense, complex and elusive piece, yet somehow celebratory... The musical language is quasi-tonal for long stretches. The contemporary edge comes from the thick layering of textures to make each chord, however grounded, diffuse."
New York Times

"…what a charmer it is. Fast, perpetual motion segments alternate with slow sonorous odes. It flits from lighthearted to tense and back again, never lingering for long. Before it was over in about 12 minutes, all sections of the orchestra were handsomely revealed."
Bloomberg.com

Other Lindberg performances by the New York Philharmonic Orchestra this season include the US premiere of the Clarinet Concerto with soloist Kari Kriikku on 13 February and a new 25-minute work scheduled for premiere in New York in June 2010, co-commissioned by the London Philharmonic Orchestra and Casa da Música in Porto.
> Further information on Work: EXPO
Photo: Hanya Chlala/ArenaPAL
> News Search
Mailing List
Sign up for news updates and offers via email
SIGN UP
ONLINE SCORES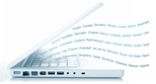 Explore our library of over 1000 online scores
VIEW SCORES