MacMillan: St John Passion premiere by Sir Colin Davis
(March 2008)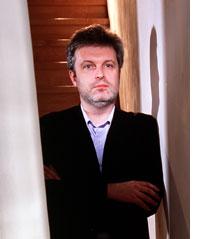 When Sir Colin Davis was asked to choose a composer to write a new work to celebrate his 80th birthday, he selected James MacMillan, one of the most-performed contemporary composers of his generation.

Davis has been particularly associated with MacMillan's music in recent years, with international performances and a recent release on the LSO Live label, all leading naturally to the creation of a major new work. The resulting St John Passion, one of MacMillan's largest-scale and most personal scores, takes place at the Barbican on Sunday 27 April, with Davis conducting the London Symphony Orchestra and Chorus with baritone Christopher Maltman.

The St John Passion is commissioned by the London Symphony Orchestra, with generous support from The Wilford Foundation, the Royal Concertgebouw Orchestra (Edward Van Beinum Foundation), the Boston Symphony Orchestra and the Rundfunkchor Berlin
(member of roc Berlin).

Future planned performances of the St John Passion include Sir Colin Davis conducting the Dutch premiere in Amsterdam on 3 April 2009 and the US premiere with the Boston Symphony Orchestra in the 2009/10 season. Simon Halsey conducts the German premiere in Berlin on 14 March 2009.

MacMillan's 90-minute setting of the Passion story consists of ten movements, arranged in two parts. The scoring is for one principal soloist, Christus - a baritone, a chamber choir which carries the Narrator's words, a large chorus which takes all the other text, including the characterisation of the other main players in the drama, and orchestra. The composer's instrumental approach is to make a sparse and lean texture, (so there is limited percussion, no harps or the usual keyboards, although there is a chamber organ), while maintaining the potential for full dramatic climaxes where necessary.

"My St John Passion is dedicated to Sir Colin Davis in his 80th birthday year, as a token of my admiration and appreciation for one of this country's greatest musicians. After writing my Seven Last Words from the Cross in 1993, I always knew that the inevitable next step would be a setting of one of the Gospel Passion narratives. I decided on St John's text, as it is the version with which I am most intimately acquainted, hearing it recited or sung every Good Friday in the Catholic liturgy. In fact, since my student days in Edinburgh I have regularly participated in the Gregorian or Dominican chanting of the Crucifixion story on that day. This simple music has had an overriding influence on the shape and character of my own Passion setting."

Other MacMillan choral premieres over the coming months include ...fiat mihi... performed by the Bath Camerata at Wells Cathedral on 21 March. New publications include a selection of Strathclyde Motets and Tenebrae Responsories which can be heard together with the Missa Brevis on a recent recording by Capella Nova conducted by Alan Tavener (CDK 301).

Listen to MacMillan's choral music in our Sound Samples area.
> Further information on Work: St John Passion
Photo: Eric Richmond/ArenaPAL
> News Search
Mailing List
Sign up for news updates and offers via email
SIGN UP
ONLINE SCORES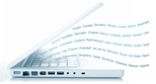 Explore our library of over 1000 online scores
VIEW SCORES