MacMillan choral music toured by The Sixteen
(March 2013)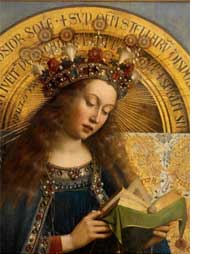 The Sixteen's 2013 Choral Pilgrimage combines music by James MacMillan, Palestrina and Allegri on an extensive tour to 34 venues in the UK and Ireland, with an accompanying series of choral workshops.
Harry Christophers conducts The Sixteen on its 2013 Choral Pilgrimage in a programme entitled The Queen of Heaven, visiting 34 insipiring venues in the UK and Ireland. Central to the programme is James MacMillan's penititential and highly charged Miserere, premiered and recorded by The Sixteen, coupled with an exploration of Allegri's famous setting of the same text. Concerts also feature three of MacMillan's popular Strathclyde Motets and music by Palestrina.

The tour spans the year from 2 March to 26 October, with highlights including Winchester Cathedral (5 Apr), St John's Cambridge (12 Apr), Christ Church Oxford (13 Apr), the Royal Naval College Chapel in Greenwich (30 May), Bridgewater Hall Manchester (18 Jun), Durham Cathedral (11 Jul), York Minster (12 Jul), Exeter Cathedral (6 Sep), Kings Place London (18 Sep), Wells Cathedral (10 Oct), St Patrick's Cathedral Dublin (12 Oct), Lincoln Cathedral (23 Oct) and a final Scottish performance at Greyfriars Kirk in Edinburgh (26 Oct).

Running in tandem with the tour is a series of 11 choral workshops organised by The Sixteen, with each featuring music including MacMillan's Strathclyde Motet O Radiant Dawn and sections of Miserere by both MacMillan and Allegri. The workshop series is designed to complement and enhance the Choral Pilgrimage concerts by offering keen choral singers theopportunity to delve deeper into the repertoire. The workshop is a perfect combination of historical context, provided by soprano and practical scholar Sally Dunkley, and expert vocal tuition from The Sixteen's Associate Conductor Eamonn Dougan.

Workshop sessions include a range of vocal advice including warm-ups, breathing technique, voice production and blend. Singers should be confident in holding their own line, and music is sent in advance to all participants. Places are £30 per person (including music and refreshments) and each workshop is limited to 75 singers. Full details of locations and dates are on The Sixteen's website . Places are filling fast so please contact The Sixteen if you would like to participate by telephone on 020 7936 3420 or by emailinginfo@thesixteen.com.

The Sixteen has had a long and fruitful relationship with James MacMillan, premiering works including O Bone Jesu, Padre Pio's Prayer, Miserere and The Birds of Rhiannon, and touring his music with that of Purcell on the choir's 2009 Choral Pilgrimage. As well as Miserere, recordings have included a selection of the Strathclyde Motets, Tenebrae Responsories, Padre Pio's Prayer and short items including A Child's Prayer and A New Song. As Harry Christophers notes in the booklet for The Sixteen's recording of Miserere: "Wherever we go, be it in the UK, USA or Europe, and whenever one of his compositions is in the programme, surrounded by other great composers, it is always James MacMillan's works that have had the greatest effect on the audience. That says it all."

Miserere was premiered by The Sixteen at the Flanders Festival in Antwerp, the work's commissioner, in 2009 conducted by Harry Christophers. The UK premiere was hosted by the Spitalfields Festival the following year, and The Sixteen has also given the French premiere at La Chaise Dieu Festival and the Dutch premiere at De Doelen in Rotterdam. May brings the work's first South American performance by the OSESP Choir in São Paulo in Brazil.

A 3CD set including The Sixteen's MacMillan disc 'Miserere' will be released on the Coro label to tie in with the tour. Full details of the tour can be found in The Sixteen's Choral Pilgrimage brochure and on The Sixteen's website.
> Further information on Work: Miserere
> News Search
Mailing List
Sign up for news updates and offers via email
SIGN UP
ONLINE SCORES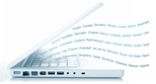 Explore our library of over 1000 online scores
VIEW SCORES