Magnus Lindberg: first European performances of Al largo
(August 2010)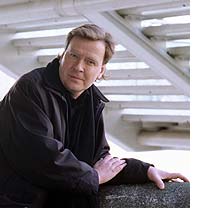 Magnus Lindberg's new orchestral score, Al largo, receives its first European performances in October in Porto, Lisbon and London.
Magnus Lindberg's Al largo, successfully premiered by the New York Philharmonic in June, travels to Portugal and the UK in October. The European premiere by the Orquestra Nacional do Porto conducted by Christoph Koenig is at the Casa da Musica in Porto (1 October) with a performance on tour to the Centro Cultural de Belem in Lisbon (2 October), followed by the UK premiere by the London Philharmonic Orchestra conducted by Osmo Vänskä at the Royal Festival Hall in London (13 October).

Lindberg describes in his programme note how Al largo is an unusual title. This the fastest music I've ever written, yet somewhere deep down there is a feeling of a very slow undertone and a very slow momentum, something large and wide in terms of expression. For a long time I already had an idea that I should call the work something contradictory—not something indicating a fast piece but, rather, something like Adagio or Largo. I then happened to speak with Luca Francesconi, an Italian composer who is a good friend of mine, and I asked him what would go well with largo. He suggested that I use the Italian expression Al largo, which means being offshore, specifically referring to that moment when you reach the open sea and you don't see the coast anymore and what is before you is vast.

"Al largo is full of fanfares and joyous noises, but somehow its main structure falls into two halves, both of them starting very energetically and ending up as slow music. I like the sound of the word largo and I like the historical ballast of the word largo; even when you put it into the context of the Italian meaning of its name context, the piece remains abstract, musically."

Al largo is the second of three works composed for the New York Philharmonic Orchestra and conductor Alan Gilbert as part of Lindberg's Composer-in-Residence with the orchestra. The first was a concert opener, EXPO, which launched Gilbert's first concert as Music Director last October and was toured internationally. The third work will be premiered on 19 November as part of the CONTACT! new music series. Other Lindberg repertoire featured within the residency includes the Clarinet Concerto, Arena and Kraft.
> Further information on Work: Al largo
Photo: Hanya Chlala/ArenaPAL
> News Search
Mailing List
Sign up for news updates and offers via email
SIGN UP
ONLINE SCORES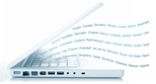 Explore our library of over 1000 online scores
VIEW SCORES