New vocal score of Cherubini's Médée published
(April 2013)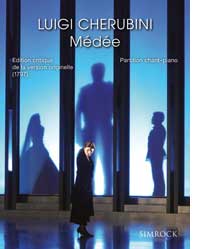 The new vocal score of Cherubini's opera Médée returns this major classical opera to the composer's original intentions.
The new Cherubini edition published by Simrock has released the first vocal score of the composer's original version of Médée, dating from 1797. This restores the spoken dialogue between the musical numbers typical of the French opéra comique genre, expunging the unstylistic recitatives composed later by Franz Lachner and familiarised through Maria Callas's Italianate recordings. The edition by Heiko Cullmann also restores numerous cuts in vocal and orchestral numbers, restoring the opera to a full version reflecting the composer's original intentions.

>View the new vocal score

The Cherubini Edition of Médée won the 2008 Opera award from the German Music Publishers Association and over the past five years has been travelling widely. It was restaged first by the Theater an der Wien conducted by Fabio Luisi, then at La Monnaie in Brussels with Les Talens Lyriques under the baton of Christoph Rousset. The latter production by Krzysztof Warlikowski was released on a Bel Air Classiques DVD and enjoyed a revival in Brussels and a run last year at the Théâtre des Champs-Elysées in Paris. The original Médée has also been performed in Lisbon, London and at the Gluck Festival in Nuremberg and a new staging is in preparation at Bielefeld.



Other stageworks in the new Cherubini edition now available for performance include two comic operas: Lo sposo di tre e marito di nessuna (Betrothed to three and married to none) restaged in Martina Franca and Geneva, and Koukourgi revived in Klagenfurt. More serious in mood is Cherubini's Les Deux Journées (also known as The Water Carriers), a rescue opera that influenced Beethoven's Fidelio and was successfully revived in the new edition in Rheinsberg. As well as his Italian early operas and his later French stageworks, the edition will include a selection of sacred choral music and chamber works.
> Further information on Work: Médée
> News Search
Mailing List
Sign up for news updates and offers via email
SIGN UP
ONLINE SCORES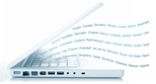 Explore our library of over 1000 online scores
VIEW SCORES