Offenbachs Fantasio rekonstruiert
(October 2013)
Mit seiner Opéra-comique Fantasio, die er auf Grundlage des gleichnamigen Stücks von Alfred de Musset komponierte, hat Offenbach ein Meisterwerk geschaffen.
Die romantische Handlung dreht sich um den verschuldeten Studenten Fantasio, der sich im Narrenkostüm bei Hof einschleicht, um die Prinzessin von Bayern vor einer nur aus Vernunft geschlossenen Ehe zu bewahren.

Genau wie Offenbachs 1864 komponierte Fées du Rhin zählt Fantasio zu jenen 'ernsten' Kompositionen, in denen sich Hoffmanns Erzählungen ankündigen – nicht ohne Grund verwendete der Komponist Musik aus Fantasio in dem späteren Werk wieder.

Seit die Offenbach Edition Keck (OEK) vor bald 15 Jahren ins Leben gerufen wurde, konnten geduldig die nach Offenbachs Tod in aller Welt verstreuten Quellen zusammengetragen werden. So ist es heute möglich, eine Gesamt-Edition von Fantasio zu präsentieren, die alle drei von Offenbach konzipierten, stark unterschiedlichen Versionen in ihrer vollständigen Gestalt enthält: Die Originalfassung mit einem Tenor in der Titelrolle; die für die Mezzosopranistin Célestine Galli-Marié (Georges Bizets erste Carmen) adaptierte Fassung der Pariser Erstaufführung; und die Fassung der Wiener Wiederaufnahme – hier wurde die Titelpartie für Marie Geistinger, Offenbachs österreichische Muse, in die Sopranlage transponiert.

Seit einigen Jahren konnten dem Publikum nach und nach Auszüge dieser Partitur präsentiert werden. Nun, 2013, ist es endlich möglich, das komplette Bühnenstück wiederzuerleben: Bei Opera Rara entsteht eine CD-Produktion in hochkarätiger Besetzung, mit Sarah Connolly und Marlis Petersen in den Hauptrollen sowie dem Orchestra of the Age of Enlightenment unter Sir Mark Elder. In dieser Besetzung wird das Werk auch konzertant aufgeführt, am 15.12.2013 in der Royal Festival Hall zu London. Eine erste szenische Produktion ist für die Spielzeit 2013/14 am Badischen Staatstheater Karlsruhe geplant.
> Further information on Performance: Fantasio (OEK critical edition)
> Further information on series: OEK (Offenbach Edition Keck)
> Further information on Work: Fantasio (OEK critical edition)
> News Search
Mailing List
Sign up for news updates and offers via email
SIGN UP
ONLINE SCORES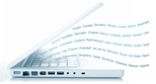 Explore our library of over 1000 online scores
VIEW SCORES