Oregon Symphony Gives World Premiere of Turnage's Symphonic Movements
(October 2017)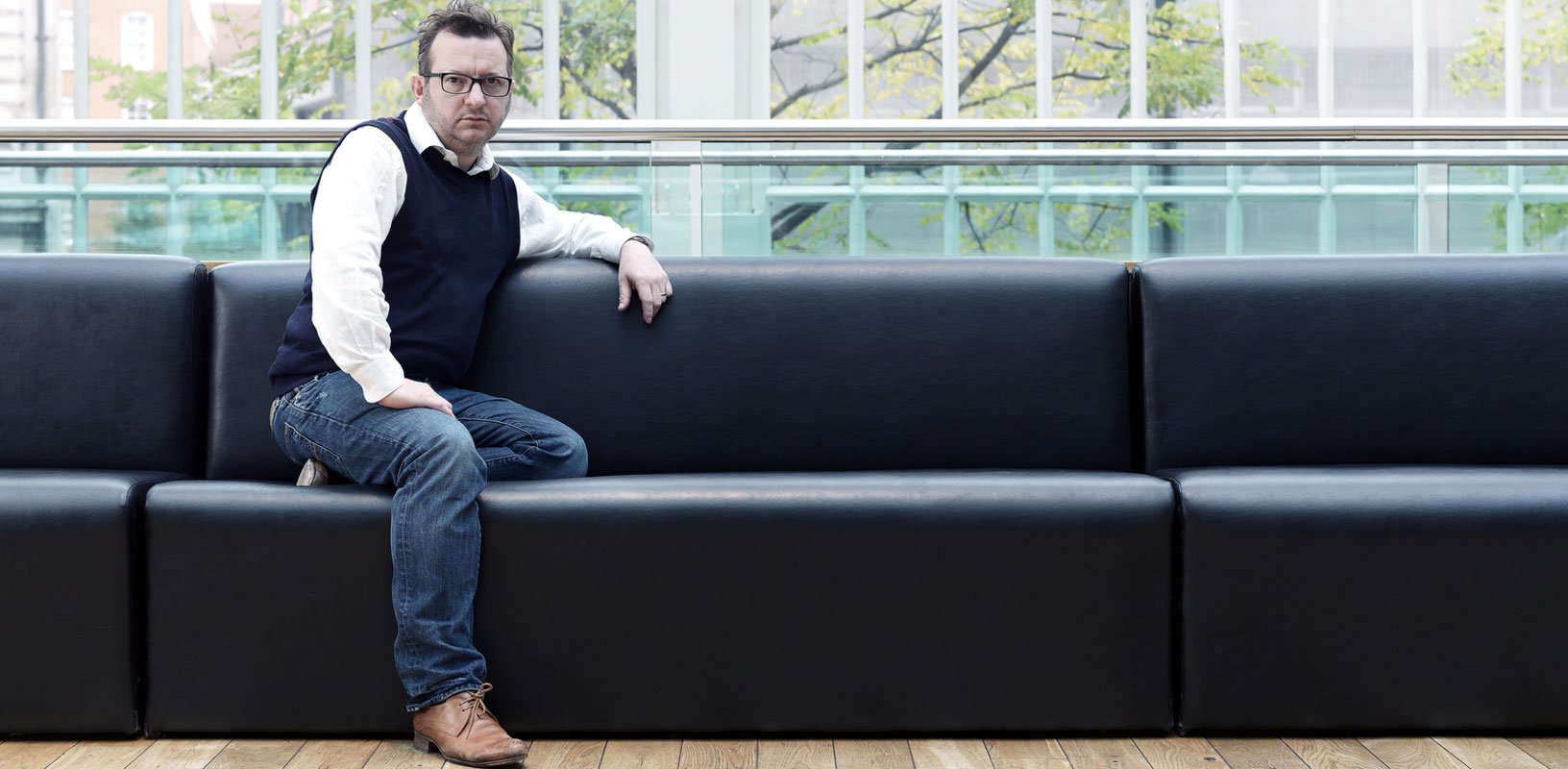 Turnage's new work for orchestra, Symphonic Movements, receives its world premiere with the Oregon Symphony and conductor Carlos Kalmar on October 28.
Mark-Anthony Turnage's Symphonic Movements, a new 18-minute work for orchestra, receives its debut performance with the Oregon Symphony and conductor Carlos Kalmar on October 28, with additional performances on the 29th and 30th. This premiere arrives during a busy season for Turnage, with other highlights including the world premiere of Shadow Walker, his double violin concerto being premiered by Vadim Repin, Daniel Hope, and the Borusan Istanbul Philharmonic Orchestral, as well as the world premiere of Coraline, his new opera based on Neil Gaiman's fantasy tale that will debut at the Barbican in March 2018 with the Royal Opera.

Turnage's orchestral and operatic music is often forthright and confrontational, unafraid to mirror the realities of modern life. In the case of Symphonic Movements, the piece is written in memory of Turnage's close friend Richard Rodney Bennett, a composer, pianist, and jazz musician who passed away in 2012.

Turnage wrote the following statement about the dedication of the piece: "Richard Rodney Bennett was a close friend and I wanted to make a memorial, although the piece isn't generally somber in tone. He was a man of great wit and charm, so it's a celebration."

Symphonic Movements is written in five movements, which alternate between fast and slow. The fourth movement was originally intended for Speranza, the composer's major 40-minute orchestral work from 2012. Turnage explains how the movement made its way into this new piece: "The fourth movement was originally part of Speranza. I always liked it, but it didn't fit into that piece as there was too much slow music. So I wanted to write another orchestral piece with it as its heart."

Symphonic Movements was jointly commissioned by the Oregon Symphony, the Royal Liverpool Philharmonic and Auckland Philharmonia Orchestra. The Auckland Philharmonia Orchestra, led by Giordano Bellincampi, will give the Australasian premiere at Auckland Town Hall in New Zealand on April 12, 2018.
> Further information on Work: Symphonic Movements
Photo: Philip Gatward

Boosey & Hawkes Composer News