Oscar Bettison Named 2017 Guggenheim Fellow
(April 2017)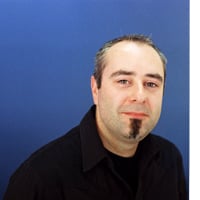 On April 7, 2017, The Guggenheim Foundation named composer Oscar Bettison as among the 173 scholars, artists, and scientists selected to be 2017 Guggenheim Fellows.
Composer
Oscar Bettison
has had a standout 2016–2017 season, including the world premiere of his
Presence of Absence
for mezzo-soprano and ensemble in The Hague (and a premiere of a new version of the piece in Baltimore on April 29), as well as the upcoming world premiere of
Lights in Ashes
with the New World Symphony in Miami Beach on April 29. To top it all off, he has additionally just been named a 2017 Guggenheim Fellow in the field of creative arts / music composition.
Established in 1925, the prestigious Guggenheim Fellowship awards grants to artists, scholars in the humanities and social sciences, and scientific researchers to further the development in their chosen fields under the freest possible conditions. Fellows are chosen based on prior achievement and exceptional promise.
Edward Hirsch, president of the Foundation, is enthusiastic about the Fellows in the class of 2017: "
It's exciting to name 173 new Guggenheim Fellows. These artists and writers, scholars and scientists, represent the best of the best. Each year since 1925, the Guggenheim Foundation has bet everything on the individual, and we're thrilled to continue to do so with this wonderfully talented and diverse group. It's an honor to be able to support these individuals to do the work they were meant to do."
In addition to the Guggenheim Fellowship, Bettison has been awarded fellowships with both the Tanglewood and Aspen music festivals. He is additionally the recipient of a number of awards, including the Chamber Music American Commissioning Grant (2013), Yvar Mikhashoff Commissioning Fund Prize (2009), a Jerwood Foundation Award (1998), the Royal Philharmonic Society Prize (1997), and the first BBC Young Composer of the Year Prize (1993).
Photo: Denise Anderson
> News Search
Email Newsletters
Sign up for news updates and offers via email
SIGN UP
ONLINE SCORES