Osvaldo Golijov: Two Groundbreaking Works Performed in Early 2014
(January 2014)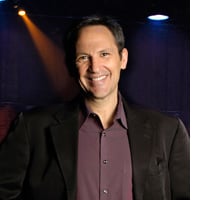 La Pasión según San Marcos and Ainadamar at the Boston Symphony and Opera Philadelphia
It is not an accident that Osvaldo Golijov is considered one of the most successful composers of his generation. His blending of genres and seamless integration of voices speak volumes about his approach and style, a musical language that can only be termed Golijovian. When La Pasión según San Marcos came on the scene at the start of the new millennium, it was hailed by The Boston Globe as "the first indisputably great composition of the 21st century." Now, La Pasión returns to Boston (where the work had its US premiere) for performances with the Boston Symphony Orchestra under the baton of renowned conductor Robert Spano, a longtime champion of Golijov's work. The composer's mammoth work, set against the backdrop of Mark's account of various biblical events and the life of Jesus in The New Testament, in many ways draws parallels to icons in Latin America's history. Golijov highlights the similarities between the lives of Jesus and Che Guevara (betrayal and reverence) and Argentina's priests during times of dictatorship.

The upcoming performances of La Pasión según San Marcos on January 9, 10, and 11 will feature soprano Jessica Rivera, vocalist Biella da Costa, Afro-Cuban singer and dancer Reynaldo González-Fernandez and Deraldo Ferreira performing capoeira dance. They will be joined by members of the Schola Cantorum de Venezuela and the Orquesta La Pasión (an ensemble created expressly for performances of this work). La Pasión según San Marcos was commissioned by the Internationale Bachakademie Stuttgart.

View the Online Score to La Pasión según San Marcos.
View a video excerpt from La Pasión según San Marcos.

Another of Golijov's large-scale works, Ainadamar, is a highlight of Opera Philadelphia's 2013–14 season. The production, directed by Luis de Tavira (in his Opera Philadelphia debut), runs from February 7–16 at the Academy of Music in Philadelphia. Ainadamar ("Fountain of Tears" in Arabic) tells the story of poet and playwright Federico García Lorca's life and death through the eyes of his muse, actress Margarita Xirgu. Having been hailed as one of the composer's defining works, The Atlanta Journal-Constitution called Ainadamar "Golijov's masterpiece, destined to be among the great musical achievements of our time."

Ainadamar features a libretto by David Henry Hwang and was commissioned by the Boston Symphony Orchestra for the Tanglewood Music Center. It was premiered in 2003 at the Tanglewood Festival of Contemporary Music in Lenox, Massachusetts, and has since been performed around the world by organizations such as the Los Angeles Philharmonic, Santa Fe Opera, Atlanta Symphony Orchestra, Orchestra of St. Luke's, Staatstheater Darmstadt, Chicago Symphony Orchestra, State Opera of South Australia, City of Birmingham Symphony Orchestra, Phoenix Symphony, Cincinnati Opera, Teatro Argentino de La Plata, Long Beach Opera, and the Teatro Real.

Margarita Xirgu: María Hinojosa Montenegro
Federico García Lorca: Marina Pardo
Nuria: Sarah Shafer
Ramón Ruiz Alonso: Alfredo Tejada
First Solo Niña: Justine Aronson
Second Solo Niña: Kelly Ann Bixby
José Tripaldi: Patrick Guetti
Maestro: Andrew Bogard
Torero: John Viscardi
Guest Flamenco Dance Troupe: Compañía Antonio Gades

Conductor: Corrado Rovaris
Director: Luis de Tavira
Set & Lighting Design: Philippe Amand
Costume Design: Tolita and María Figueroa
Choreographer: Stella Arauzo
Video Design: Julián de Tavira
Chorus Master: Elizabeth Braden

View the Online Score to Ainadamar.
Photo: Tanit Sakakini
> News Search
Mailing List
Sign up for news updates and offers via email
SIGN UP
ONLINE SCORES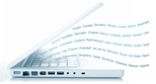 Explore our library of over 1000 online scores
VIEW SCORES