Osvaldo Golijov's Azul Kicks Off New York Philharmonic's 2013–14 Season
(October 2013)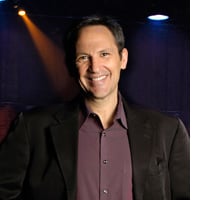 Yo-Yo Ma performed as soloist for the New York Philharmonic's Opening Gala
It's like ringing in the New Year. The New York Philharmonic's Opening Gala is an evening of occasion, and the September 25th event did not disappoint. In a program that included works by Ravel and Piazzolla, eminent cellist Yo-Yo Ma performed Grammy Award-winning composer Osvaldo Golijov's Azul with the New York Philharmonic under the baton of Music Director Alan Gilbert—the ensemble's first-ever performance of the work. Yo-Yo Ma also performed Azul with the Buffalo Philharmonic Orchestra, conducted by JoAnn Falletta, at their Opening Night Gala on September 18.

The initial inspiration for Azul came from Golijov's experiences at Tanglewood when he would listen to open-air concerts in the summer under the Massachusetts sky. One of the ways he conceived Azul was as a 21st-century Baroque adagio, modeled after the style of French composer François Couperin. As Robert Kirzinger states in his program note, "Azul began as a reconsideration of Golijov's earlier Tenebrae for soprano and string quartet, which itself is based partly on the melismatic settings of Hebrew letter names in Couperin's Leçons de Tenebrae." The work is played as one long movement of shorter, connected episodes that bring the cello through slower, free-flowing motions to highly virtuosic passages.

To view a slide show of Opening Gala photos, click here.

Critical Reception:

"The centerpiece was the Philharmonic's first performance of Osvaldo Golijov's Azul (Blue) for Cello and Orchestra... Mr. Ma was the commanding soloist on this night... Clearly, from the committed performance of Azul, especially Mr. Ma's intensely expressive playing, Mr. Gilbert and the cellist believe strongly in the piece... It was captivating to hear the doleful cello lines in duet with the reedy tones of the accordion."
—The New York Times

"…of all four works, one, Azul was so astounding, that others could have gone from the blue to the dark shadows… here, in a work written for Mr. Ma, Golijov's omnivorous appetites coalesced… All of Golijov's music has its own attractions (or the detractions of his eclectic sources), but in Azul, they came together with the art of the most accomplished and inspired painter."
—ConcertoNet

"…gorgeous and glorious…"
—The L Magazine

"Much of Azul is ingenious. You admire Golijov's originality and intent… When the piece ended, it was as if it deflated like a balloon, into a sigh. Yo-Yo Ma's bow was dancing almost noiselessly over the strings of his cello."
—The Buffalo News

Azul was written for Yo-Yo Ma and the Boston Symphony Orchestra, commissioned for the Boston Symphony Orchestra's 125th anniversary. The world premiere took place August 4, 2006 at the Tanglewood Music Festival in Lennox, Massachusetts.

For more information about Osvaldo Golijov's Azul, click here.
Photo: Tanit Sakakini
> News Search
Mailing List
Sign up for news updates and offers via email
SIGN UP
ONLINE SCORES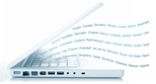 Explore our library of over 1000 online scores
VIEW SCORES