Osvaldo Golijov wins new audiences in Madrid and Granada
(September 2011)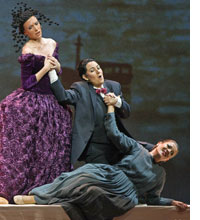 The music of Osvaldo Golijov is familiar to Spanish-speaking audiences in the Americas, but recent years have brought a new awareness in Spain itself.
In February the Orqesta Nacionales de Espana devoted its Carta Blanca festival to Osvaldo Golijov with two weeks of events in Madrid ranging from chamber to orchestral. Highlights included the cello concerto Azul with soloist Alisa Weilerstein, the song-cycle Ayre with Dawn Upshaw and The Andalucian Dogs, selections from La Pasión Según San Marcos and The Dreams and Prayers of Isaac the Blind with clarinettist David Krakauer in a concert conducted by Leonard Slatkin.

The Spanish premiere of Golijov's Lorca-inspired opera Ainadamar followed at the International Music and Dance Festival of Granada in June. These performances were particularly significant, as it was in Granada that Lorca had his family home and where he was arrested a month after the outbreak of the Spanish Civil War and executed allegedly at a solitary place nearby known in Arabic as Ainadamar – the fountain of tears. The new staging by Luis de Tavira was planned as a co-production with the festivals of Santander and Oviedo.

"Golijov's work [Ainadamar] emerges powerfully… a beautiful song of liberty… this Spanish premiere left nobody unmoved."
Granada Hoy

"an opera that is already among the most successful new works of the 21st century."
ABC Córdoba

"…a scenic wonder that will remain etched in the record books… an opera of bold music with a suggestive, evocative text…"
Ideal de Granada

A second Spanish staging for Ainadamar has been announced by the Teatro Real in Madrid for a ten-performance run in July 2012 in the Peter Sellars production first staged at Santa Fe Opera in 2005. The cast includes Jessica Rivera, Nuria Rial, Jesus Montoya, with the Teatro Real Choir and Orchestra conducted by Alejo Pérez.
> Further information on Work: Ainadamar
Photo: Ainadamar at the Granada Festival (Carlos Choin)
> News Search
Mailing List
Sign up for news updates and offers via email
SIGN UP
ONLINE SCORES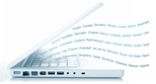 Explore our library of over 1000 online scores
VIEW SCORES