Panufnik centenary celebrated in 2014
(December 2013)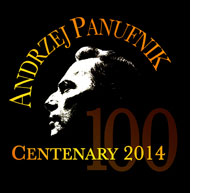 Concerts to celebrate the centenary of composer and conductor Andrzej Panufnik are scheduled around the world in 2014, with special events in Poland and the UK.
The centenary of the birth of composer and conductor Andrzej Panufnik is on 24 September 2014, and celebrations are planned by leading orchestras, ensembles and organisations around the world. Panufnik was a witness to the political and social upheavals of the 20th century, living through the Nazi occupation of Poland, the Warsaw Uprising, and the post-war imposition of Soviet Socialist Realism, before making a dramatic escape to the West in 1954. As an exile, he rebuilt his musical life in the UK, while his works were censored in Poland for more than 20 years. He made a momentous return visit to Warsaw after the fall of the Iron Curtain in 1990, a year before his death.

Centenary celebrations for Panufnik around the world are led by events in Poland and the UK, his native country and adoptive homeland for the two halves of his life. Highlights launching the year include symphony performances in February by the London Symphony Orchestra and Warsaw Philharmonic Orchestra, two orchestras that had particularly close associations with the composer.

On 5 February the London Symphony Orchestra and Michael Francis perform Panufnik's most popular work Sinfonia Sacra together with his experimental and microtonal Lullaby. As an upbeat to the Barbican concert the Melos Sinfonia performs the Cello Concerto with soloist Michael Petrov and young conductor Oliver Zeffman on 31 January at LSO St Lukes. Vadim Repin is soloist in Panufnik's Violin Concerto on 27 February with the Royal Liverpool Philharmonic Orchestra conducted by Vasily Petrenko at Philharmonic Hall in Liverpool.

Also in February The Warsaw Philharmonic heads celebrations by orchestras across Poland with two performances of Sinfonia di Sfere conducted by Jacek Kaspszyk on 14 and 15 February at Philharmonic Hall in Warsaw. Further Warsaw Philharmonic performances of Panufnik in 2014 include the Piano Concerto and Heroic Overture on 23 and 24 May conducted by Lukasz Borowicz. The Piano Concerto is performed widely in Poland in coming months, starting with the Juventus Orchestra in Warsaw on 2 February with further performances by orchestras in Kielce, Kraków, Szczecin and Poznan, with pianists Maciej Grzybowski and Ewa Poblocka.

Many Panufnik events in the summer and autumn periods are still awaiting announcement, but highlights include a special concert on the birthday itself on 24 September by the City of Birmingham Symphony Orchestra including the Piano Concerto, performances of Symphony No.10 by the London Symphony Orchestra conducted by Antonio Pappano in London and Katowice in October, and a Panufnik day on 30 November at King's Place in London featuring the Brodsky Quartet. In South America the São Paulo Symphony gives two performances of the Tragic Overture in November under the baton of Stanislaw Skrowaczewski.

Panufnik conferences in Warsaw in September and Kraków in October are led by Beata Boleslawska and Ewa Siemdaj respectively, and Lady Camilla Panufnik delivers the Paderewski Lecture at the University of Southern California in Los Angeles on 5 October.

Recordings to be released during the centenary year of 2014 include the completion of CPO's major survey of Panufnik's symphonies and concertos conducted by Lukasz Borowicz, and a historic recording of the Bassoon Concerto conducted by the composer on the Heritage label. New recordings of the chamber music are also planned on Chandos and Naxos. Books in preparation include an English translation of Beata Boleslawska's Panufnik biography from Ashgate Publishing and Panufnik's autobiography Composing Myself translated into Polish (Panufnik o sobie) from Marginesy and in a new English edition supplemented by Panufnik's other writings on music from Toccata Press.

For a complete list of future Panufnik performances click here.

If you would like your Panufnik centenary performances listed in our web calendar please email details to composers.uk@boosey.com.

Visit our Panufnik Centenary page to explore and listen to his music.

For further information on the composer and the centenary visit http://www.panufnik.com/.
> Further information on Work: Sinfonia Sacra (Symphony No.3)
> News Search
Mailing List
Sign up for news updates and offers via email
SIGN UP
ONLINE SCORES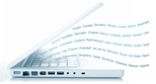 Explore our library of over 1000 online scores
VIEW SCORES