Riverdance-Komponist Bill Whelan unterzeichnet bei B&H
(August 2013)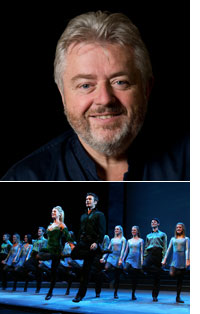 Boosey & Hawkes gibt den Abschluss eines weltweiten Verlagsvertrags mit Bill Whelan, dem Komponisten des Irish-Dance-Phänomens Riverdance, bekannt.
Boosey & Hawkes freut sich, den Abschluss eines weltweiten Verlagsvertrags mit Bill Whelan, dem Komponisten des Irish-Dance-Phänomens Riverdance, bekannt geben zu können. Der Vertrag umfasst neue Werke von Whelan, darunter die neue Sinfonische Suite Riverdance, sowie die weltweite Verwaltung und Vermarktung des McGuiness Whelan Musikkatalogs.

Der Vertrag sieht die Veröffentlichung von über 25 Printtiteln vor. Darüber hinaus wird Boosey & Hawkes Whelans Musik für die Verwendung in Film, Fernsehen und Werbung promoten und seine Orchesterwerke für Aufführungen und neue Choreographien verfügbar machen. Zu Whelans konzertanten Werken zählen neben der Sinfonischen Suite Riverdance, die vergangenes Jahr vom RTE Concert Orchestra in Dublin uraufgeführt wurde, auch die Seville Suite, ein Auftragswerk für den Irischen Tag auf der Expo '92 in Sevilla, sowie die Connemara Suite, die 2005 in der New Yorker Carnegie Hall uraufgeführt wurde und die beliebten Inishlacken-Stücke für Violine, Fiddle und Streichorchester enthält. Zurzeit arbeitet Whelan an einem Flötenkonzert, dessen Uraufführung 2014 mit Sir James Galway stattfinden wird, und nimmt ein Album mit neuen Werken im Rahmen eines groß angelegten Theaterprojektes auf, bei dem ein internationaler Chor, Instrumentalisten und Tänzer zum Einsatz kommen.

Seit den ersten Aufführungen im Jahr 1994 hat Riverdance durch seine ansteckende Mischung von irischen Tänzen und keltisch angehauchter Musik anhaltende Begeisterung geweckt. Als Liveshow haben das Werk bereits über 22 Millionen Zuschauer in 46 Ländern sowie 2 Milliarden Fernsehzuschauer in der ganzen Welt erlebt. Erst kürzlich errang Riverdance auf einer China-Tournee spektakuläre Erfolge. Im kommenden Jahr steht der 20. Jahrestag an, mit Tourneen durch Deutschland, Österreich, die Niederlande, Belgien, Frankreich, Russland und Großbritannien. Bill Whelans Riverdance-Album wurde 1997 mit einem Grammy für das "Beste musikalische Show-Album" ausgezeichnet. In den USA, Irland und Australien brachte es ihm Platin ein.

Janis Susskind, Geschäftsführerin von Boosey & Hawkes, erklärt: "Während Riverdance auch weiterhin das internationale Publikum fasziniert, freuen wir uns darauf, neue Projekte mit Bill Whelan anzustoßen und seine Musik in den Konzertsälen der Welt bekannt zu machen."

Bill Whelan sagte dazu: "Ich freue mich sehr auf diese neue Zusammenarbeit mit dem Team von Boosey & Hawkes und über das Potenzial für meine Musik, neue Zuhörer zu erreichen."

Für weitere Informationen zu Bill Whelans Werken klicken Sie bitte hier: www.boosey.com/whelan.

Besuchen Sie auch www.billwhelan.com und www.riverdance.com.


Über Bill Whelan
Der 1950 in Limerick geborene Bill Whelan hat ausgiebig für Theater, Tanz, Film sowie für den Konzertsaal geschrieben. Zu seiner Filmmusik zählen Dancing At Lughnasa, Some Mother's Son und Lamb. Für das Fernsehen schrieb er unter anderem die Musik zu The Seven Ages, Sean Ó Mordhas Geschichte des irischen Staates. Im Jahr 1989 wählte man ihn zum Komponisten für das Internationale W.B. Yeats Theaterfestival im Abbey Theatre in Dublin, woraus Originalvertonungen zu 15 Stücken von Yeats entstanden. Seine Bearbeitung von HMS Pinafore wurde für den Laurence Olivier Award nominiert. Als Produzent und Arrangeur arbeitete Whelan für U2, Van Morrison, Kate Bush, Richard Harris, Planxty, The Dubliners und viele traditionelle Vertreter der Weltmusik. Zu seinen klassischen Kompositionen zählt auch ein neueres Werk für die Geigerin Vanessa-Mae.

Bill Whelan ist Vorstandsmitglied am Berklee College of Music in Boston, an der University of Limerick, beim Crash Ensemble sowie von Music Generation, der kürzlich ins Leben gerufenen Organisation für musikalische Ausbildung in Irland. Vor kurzem wurde er zum außerordentlichen Professor an der School of Drama, Film and Music am Trinity College in Dublin ernannt. Er ist Mitglied des Royal College of Music und zählt zu den Programmgestaltern der Feierlichkeiten für die Europäische Kulturhauptstadt Limerick 2014.

Boosey & Hawkes ist ein Unternehmen der Imagem-Gruppe.

Über die Imagem Music Group
Die Imagem Music Group (Vorstandschef und Mitgründer André de Raaff) steht an der Spitze der unabhängigen Musikverlagsunternehmen auf der ganzen Welt und hat eine einzigartige Führungsrolle in klassischer Musik, Broadway sowie Pop und Rock inne. Boosey & Hawkes vertritt erstrangige klassische Komponisten von Aaron Copland und Igor Strawinsky bis zu Gegenwartskünstlern wie John Adams, Steve Reich und Karl Jenkins. Rodgers & Hammerstein verwaltet die Rechte der beliebtesten Bühnen- und Filmmusicals der Welt, darunter THE SOUND OF MUSIC, OKLAHOMA! und THE KING AND I, und vertreibt Werke von Irving Berlin, Andrew Lloyd Webber, Stephen Schwartz und anderen. Der wachsende Popkatalog von Imagem Music umfasst Künstler wie Pink Floyd, Elvis Presley, Ludacris, Sammy Cahn, Phil Collins, Genesis, Iron Maiden, Mark Ronson, Temper Trap, Steve Robson, M.I.A., Bombay Bicycle Club und Daft Punk. Imagem besitzt auch ein großes Angebot an Lizenzmaterial; die in London ansässige Imagem Production Music bietet über 100.000 Tracks, während das kalifornische Unternehmen 5 Alarm Music über 40 verschiedene Musikbibliotheken enthält. Die Imagem Music Group hat Niederlassungen in New York, Los Angeles, London, Paris, Mailand, Barcelona, Berlin, Brüssel und Amsterdam und Exklusivagenten auf der ganzen Welt. Imagem: Wir machen den Unterschied! Homepage: www.imagem.com.
> Further information on Work: Inishlacken
> News Search
Mailing List
Sign up for news updates and offers via email
SIGN UP
ONLINE SCORES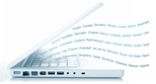 Explore our library of over 1000 online scores
VIEW SCORES