Sean Shepherd's Blur to be premiered by Ensemble Intercontemporain in Paris and Cologne.
(December 2011)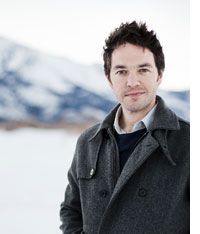 Sean Shepherd, the young American composer, who signed with Boosey & Hawkes earlier this year, enjoys high profile European performances in the coming months.
Sean Shepherd's new ensemble work, Blur, is commissioned by the Ensemble Intercontemporain who give first performances under the baton of Susanna Mälkki at Cité de la musique in Paris on 10 January 2012, and at the Philharmonie in Cologne on 12 January. The 12-minute work is scored for 22 instrumentalists, and is only Shepherd's second major work for large ensemble, following These Particular Circumstances, premiered by members of the New York Philharmonic in 2010.

The music in Blur moves very fast much of the time and the composer has described the new work as "a kind of romp: ebullient, frenetic, insistent and joyful" in which "close to the surface, things fly by. Layers emerge, with objects appearing, moving and evolving at differing intervals and rates of change." The work is dedicated to Magnus Lindberg "as a humble homage, with gratitude".

"On planes and trains, I much prefer the window seat. When I'm moving fast, I like to be aware of it, and I usually prefer gazing out the window to reading a newspaper. In changing focus from the blades of grass or clouds just outside the window to the ranges and oceans in the furthest, haziest horizon, one can let their eyes drift from point to point, and to all points in between, and begin to see a world at different speeds, even though it is only oneself doing the moving. Rapid travel also makes me aware of everything I cannot be seeing (and to a lesser extent, everything that cannot see me). Cities often seem oddly empty from the air, and on the ground, high-speed means missing the pace and action of daily life altogether. One is simply moving too quickly to take it in."

Oliver Knussen has programmed the UK premiere of Sean Shepherd's These Particular Circumstances in his 60th birthday concert on 25 May 2012, when he conducts the Birmingham Contemporary Music Group at the CBSO Centre. Knussen introduced UK audiences to Shepherd's music in 2010 when he conducted the European premiere of Wanderlust with the BBC Symphony Orchestra. Across the Atlantic, Wanderlust is performed in January by the Cleveland Orchestra and Franz Welser-Möst, followed by a Florida tour to Sarasota, West Palm Beach and Miami. This launches Shepherd's two-year role as Daniel R. Lewis Young Composer Fellow at the Cleveland Orchestra, leading to a new orchestral work in the 2012/13 season.

Sean Shepherd (b.1979) grew up in Reno, Nevada, and is now residing in New York City. His graduate studies include a Master's degree from The Juilliard School, where he studied with composer Robert Beaser, and doctoral work at Cornell University with Roberto Sierra and Steven Stucky. Shepherd also holds degrees in composition and bassoon performance from Indiana University. Active as a writer on music, his commentary has appeared in Playbill, WQXR's Q2 online blog, and on the American Music Center's NewMusicBox website.
> Further information on Work: Blur
Photo: Jamie Kingham
> News Search
Mailing List
Sign up for news updates and offers via email
SIGN UP
ONLINE SCORES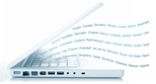 Explore our library of over 1000 online scores
VIEW SCORES