Sean Shepherd's New Work for the New York Philharmonic
(June 2014)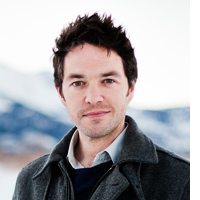 The World Premiere of Sean Shepherd's Songs
Sean Shepherd's new work for orchestra, Songs, received its world premiere performances by the New York Philharmonic June 18–21. Songs is a palindrome of sorts: an architecture Shepherd chose to complement the work's place on the program, positioned between Beethoven's Second and Third Piano Concertos. Approximately 15 minutes in duration, the work moves through the places one might hear songs. Shepherd explores the places where songs have been prevalent, hinting at established forms while toying with his own sense of lyrical style.

"An early idea—taking on the old song forms and giving that music to instruments—gave way to imagining songs of my own," says Shepherd. "But rather than simply replace an imagined singer with real players, I chose to express my lyrical thoughts in a larger context, via the myriad ways that are natural to a great orchestra. Perhaps a glimmer of a sweet lullaby or of chant from centuries past (dutiful, constrained, surely noble, perhaps transcendent) will be apparent, however distorted, as refracted through my camera's lens. I also began to imagine places where these songs might occur—a medieval fair, or a nursery of trees, or even in a cave that sings back, or a great meadow where all songs are distant."

Songs was commissioned by the New York Philharmonic and is dedicated to its Music Director, Alan Gilbert.

From the Press:

"The style sometimes has the brassy, jagged extroversion of Strauss's Expressionist period, and sometimes the tuneful quiet of a lullaby, or perhaps of an old television ad jingle coming faintly from the next room… the conclusion is lovely: glassy harmonics in the strings over soft, shifting chords in the winds and brasses."
—New York Times

"Mr Shepherd paid great attention to his percussion, using each instrument prudently to provide both background and, sometimes, 'song' for Songs."
—ConcertoNet

"entertaining and curious"
—New York Classical Review

For more information about Songs, click here.

For more information about Sean Shepherd, click here.

Sean Shepherd is the inaugural Kravis Emerging Composer at the New York Philharmonic. He has seen performances with the National Symphony Orchestra, Ensemble Intercontemporain, the Cleveland Orchestra, the Chicago Symphony Orchestra, the National Youth Orchestra of the United States of America, the BBC Singers, the BBC Scottish Symphony Orchestra, Boston Musica Viva, and a host of others. His new work for solo harp, written for Sivan Magen, will premiere at Carnegie Hall in October 2014.
Photo by Jamie Kingham
> News Search
Mailing List
Sign up for news updates and offers via email
SIGN UP
ONLINE SCORES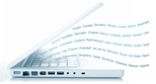 Explore our library of over 1000 online scores
VIEW SCORES