Sebastian Currier's Packed Premiere Schedule
(October 2013)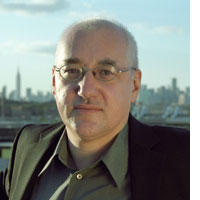 Sebastian Currier's Cadence, Fugue, Fade Gets Its World Premiere at Juilliard and Ringtone Variations Receives Premieres in Europe
The highly acclaimed American Brass Quintet will give the world premiere of Juilliard alumnus Sebastian Currier's Cadence, Fugue, Fade on Monday, October 14 at The Juilliard School's Paul Hall. This is Currier's first foray into the brass quintet repertoire, a work that harkens back to long-established musical forms. He describes the work in these terms:



"When I started to think about writing a brass quintet, the first sound that came to mind was that of brass music of the late renaissance and early baroque, with its rich, full-bodied sound, weaving between polyphonic and chordal textures. One of the most important instrumental forms of the time was the canzona. The canzona is generally seen as an important forerunner of the sonata as well as a significant antecedent to the fugue. It's a sectional form that changes character, mood, tempo, and texture. In Cadence, Fugue, Fade I wished to conjure, albeit in an indirect way, some of the aspects both of the sound and formal delineations of this wonderful chapter in music. Like a canzona, the piece is one continuous flow of sound, but divided into various sections of contrasting characters. The title refers to the three predominant types of material. The piece opens with a cadence, which is of course normally associated with a sign of closure, either of phrase or section. The Cadence, which begins in a way not unlike a cadential pattern one might encounter in the late renaissance, quickly subverts this pattern, ending the phrase not with a feeling of conclusion, but with one of open-endedness. The Fugue is the centerpiece of the work. Repeated-note chords, which pass material between the instruments in a hocket-like fashion, form Fade, which brings the work to a close as it slowly fades away to nothing."



The American Brass Quintet consists of trumpeters Kevin Cobb and Raymond Mase, hornist David Wakefield, trombonist Michael Powell, and bass trombonist John D. Rojak.



This concert will also feature works by William Lovelock, Josquin des Pres, Luca Marenzio, David Snow, and Giovanni Gabrieli. In Gabrieli's Two Canzoni from Sacrae Symphoniae, the American Brass Quintet will be joined by Juilliard musicians.



Currier's Ringtone Variations for violin and double bass will also receive national premieres in Austria (October 29, Musikverein, Vienna), Germany (October 31, Festspielhaus, Baden-Baden), and Switzerland (November 1, Kulturcasino, Bern), performed by violinist Anne-Sophie Mutter and bassist Roman Patkoló. Ringtone Variations, commissioned by the Anne-Sophie Mutter Foundation, received its world premiere at the National Concert Hall in Taipei, Taiwan on June 6, 2013.
Photo: Jeffrey Herman
> News Search
Mailing List
Sign up for news updates and offers via email
SIGN UP
ONLINE SCORES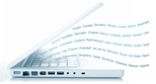 Explore our library of over 1000 online scores
VIEW SCORES